Hello and welcome to Selfie Loathing, your Vanity Smurf k-hole sextravaganza. This week: Darren Criss makes an amazing Jareth; Jennifer Lopez is a doll; Dina Lohan is a pot of gold and Kelly Osbourne makes us cringe. Celebrity Instagrams, presented without comment. Enjoy.
They wait
This Chanel belt made my nipple come alive. Try it!
G/O Media may get a commission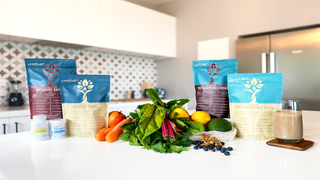 @kchenoweth we r 2 peas in a pod we chop our hair off on the same day?! Come on now!!! Soul sister xo
Super sweet make up time with #Dylan@courtney_lether@nicolegaleanderson@merritt_pattrsn@lalabaybay
Early LA Morning. #Lion #WildHair #Natural #NoMakeup
Au revoir Paris!
Some unreleased footage from my world tour! ;) #JLoWorldTourB #Bronx2TheDreamhouse
Meow @madelainehasson@abcfamily event
Me & Mia doing our very best Jareth & Sarah for what was a very #HappyHalloween
The reaction when @adamlambert and I realize christmas is only 6 weeks away
Diamonds are a girls best friend! @anitakojewelry
Thank you to ms. Swift for being the surprise guest this evening !
@juun_j this bomber is everything ! Oh yes !!
Oh I love me! Don't u just love you, some you!!
BREAKiNG NEWS : DRAKE DELUXE ALBUM FOUND iN THE BOTTOM OF A VERSACE WATERFALL (Picture Sent From Nasa) #NeonIcon
Darcy/Loki mirror selfie #fbf#thorthedarkworld
Sleepy with @themoywonder
Part of a birthday shoutout to a friend who is a fan of the show, @meganlera_ on the beatbox
This is my escape
Chai ready for #supersoulsunday with @realrobbell . Tweet Fest!
Sweet November
Help fight for LGBT equality in Russia!#LoveConquersHate@HumanRightsCampaign
Happy Birthday to a very special someone *missin' you
#boss@tallywood
POP$
2 in the afternoon laying in bed listening to reggae by my lonesome happiest place on earth ❤️❤️❤️❤️#nofilter
John and Paul, where is George and Ringo?
Frosting fight! In episode 210, Wedding Crushers #themindyproject
Throwback to life on the prairie #amillionwaystodieinthewest
Took this photo a year ago.
Best place to wake up this morning...Alone in the woods.Wow- I truly needed it.BTW Nature, you rock; thanks for taking care of us. Love, Ian
#jeffreydeitchamericanpsycho!!!!!!! Coming soon!!!!!!!
Mandatory reading while sleeping alone lathered in Instagram effects - The Little Prince.
#fkngselfie - is this what you want???
That moment when you recognize someone and get caught Googling/looking at them. We've all been there...myself included. :-) Stage 1- You see a person's face and have a look of confusion on yours Stage 2- You stare off in another direction and try to figure out where you know them from (Video begins) Stage 3- You think you know where you know them from and take out your phone to Google them while simultaneously looking back at them Stage 4/5/6- You realize that they realize what you're doing. You tell your friend and your friend looks over and gets busted just as you say "don't look". You take your phone back and pretend to use it for something other than Googling (like a phone call) Just thought it'd be fun to see from a first person perspective. :-)
Snuggling with Teegan in the @qvc green room!!#joanrivers#joanrangers#ilovedogs#qvc
My nails for tonight!!!! Using my #shattered@The_New_BlackTV nail kit!! #xfactor
I did the crime I am now doing the time!#NoPainNoGain!
Puppy LOVE
Love conquers Hate! @HumanRightsCampaign. Russia and the Olympics need to get there act together for the Sochi 2014...... Discrimination will not be tolerated!
Penguin is trying to steal my lollipop!
Good evening Paris! On my way to see Mrs Prada.#saltzmanisthequeen
@tfarm7@t_farmiga night shooting #ahscoven
Lamby's feet while he drinks out of the toilet in the stall next to me in a public restroom. I am going to be a terrible mother.
This is rare footage of me hooping at Penn State tonight. #teamjordan? @pdxreg haha!
The varied bowling styles of @VeronicaBChu,@JamesEdwardConran and me. With #KateUptonschooling us all!!