A red sun rises. Ok, fine, blood hasn't really been spilled this night (or last night either, fiiiiine) but nonetheless we are all living in the crimson shadow of the Bieber-Bloom Bloodfeud. In today's new development: both Miranda Kerr and Selena Gomez deny romantic involvement with Bieber and Bloom, respectively.
As TMZ reports, it was rumored that Kerr had some kind of dalliance with Bieber after the Victoria's Secret fashion show, in the halcyon days of 2012 when he was still a teen heartthrob whom the public loved enough to permit to wear dropcrotch leather pants. So great was the public support for Bieber back then that no one was ever like, "Those pants look like S&M-themed diapers, bro." Anyway, Kerr and her lawyers have denied the Bieber claims adamantly since 2k12.
There were also whispers that Selena Gomez hooked up with Orlando Bloom because they were photographed looking startled while smoking cigs, but Gomez sources say that the two were hanging out with their respective groups of friends and just happened to be near each other when the picture was taken. JUST A CIGARETTE BREAK, NO FUNNY BUSINESS.
Tbh, I do not know why we're looking for a narrative to explain the Feud when the simplest explanation is staring us right in the face: Justin Bieber is a little shit. [ TMZ, TMZ]
---
G/O Media may get a commission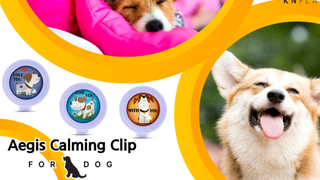 20% off
Aegis Calming Clip for Dogs
Robert Pattinson spoke to Esquire UK about Kristen Stewart cheating on him: "Shit happens, you know?" he laughs. "It's just young people… it's normal! And honestly, who gives a shit?" (The entire Internet does, Rob, I'm sorry.) He went on, "The hardest part was talking about it afterwards. Because when you talk about other people, it affects them in ways you can't predict. It's like that scene in Doubt [2008, in which Philip Seymour Hoffman plays a priest suspected of inappropriate behaviour], where he's talking about how to take back gossip? They throw all those feathers from a pillow into the sky and you've got to go and collect all the feathers." Doubt 2: Breaking Dawn. [Esquire UK]
Also, Harmony Korine is writing a gangster movie for R-Pattz to star in. [Indiewire]
---
After her breakup with Antonio Banderas, Melanie Griffith was spotted covering up the tattoo she got in tribute to him. The cover-up is a bandage that says "Mel," which is a v. good way of putting oneself first. [Page Six]
---
Images via Instagram, Getty, Splash News.