Jennifer Love Hewitt is writing a relationship advice book, The Day I Shot Cupid. She certainly has the qualifications!
Hewitt has been linked to Craig Ferguson, Carson Daly, Joey Lawrence, Wilmer Valderrama, Patrick Wilson, Kip Pardue, John Mayer, LFO's Rich Cronin, ex-fiancé Ross McCall and now Jamie Kennedy. In January of last year, she penned a piece for Esquire titled "10 Things You Don't Know About Women."
For her book, Hewitt promises to share "the real story of what I've learned navigating the dating waters." She says: "Hopefully, in addition to having a good laugh, women reading this will learn from some of my hard lessons." Since very little information is available, we've chosen some chapter titles with familiar names and speculated what Ms. Hewitt will write about::


Chapter 1: Can't Hardly Wait
— In which we learn how much time is appropriate before calling/texting a guy after he's called or texted you.
Chapter 2: Party Of Five
— In which Hewitt describes the phenomenon known as "group dating." Arrange an evening where your friends and and the guy you like just hang out together. Revolutionary!
G/O Media may get a commission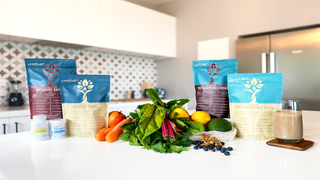 Chapter 3: I Know What You Did Last Summer
— Delving into your man's past for clarity and peace of mind. Sidebar on "men with a full past." See: John Mayer and Wilmer Valderrama.

Chapter 4: I Still Know What You Did Last Summer
— Learning to let go of the past.
Chapter 5: Heartbreakers
— Do you say to yourself, "He got the best of me"? Do you keep on going back incessantly? Do you wonder why he had to run a game on you? Should you have known right from the start he'd go and break your heart? Sidebar by guest author Mariah Carey.
Chapter 6: Ghost Whisperer
— Turning to the occult for love advice. Don't be afraid to use psychics, tarot cards or Ouija boards!
Chapter 7: The Time Of Your Life
— You've met a Mr. Right! Here's how not to fuck it up.
Chapter 8: Kids Incorporated
— First comes love, then comes marriage, then come rugrats in a $900 Bugaboo stroller.
Jennifer Love Hewitt Writing a Relationship Advice Book [People]
Earlier: The Esquire Map To Jennifer Love Hewitt's Dating History
Related: 10 Things You Don't Know About Women: Jennifer Love Hewitt [Esquire]