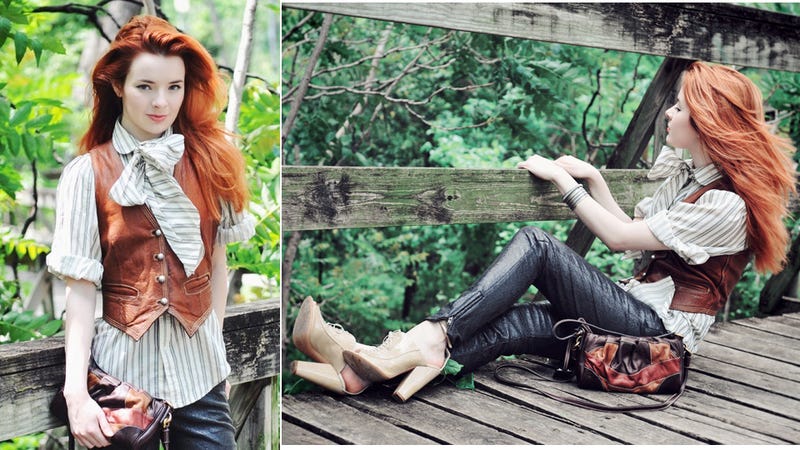 The Texas Monthly already said that it stands behind the reporting in its profile of Jane Aldridge — "in Jimmy Choo stiletto heels" — but the writer of the piece, Jason Sheeler, has a more detailed explanation of some of the disputed quotes and facts at the magazine's blog. To wit, how that "Why should I go to college?" quote that the Sea of Shoes blogger recently said was "blatantly made up" happened:
When we'd last seen each other, Jane had mentioned wanting to apply to art and design schools. So now I asked her about this as she sipped champagne. She told me she had decided against studying fashion. Then, she said it.

"Why should I go to college? I'm already doing what I want."

These words are printed in large, ombré type on page 121 in the April issue of TEXAS MONTHLY, in a profile I wrote about Jane for the magazine that has become the grounds for an online he-typed-she-typed. Jane now contends, via a post on her blog, that this quote (and other facts in my piece) were "blatantly" made up.
Sheeler also reiterates the fact that neither Jane Aldridge nor her mother Judy disputed any of the facts in the piece for over a week after its publication.
Until yesterday, neither Jane nor Judy disputed any fact or quote since the story hit newsstands on March 21. I have spoken and texted with both Jane and Judy many times since then, and I received a text from Judy that she sent immediately after reading the feature. "Hey there, I really liked the article," she wrote. "It was very well done!"
I Really Do Like Jane Aldridge [TM Daily]
Earlier: Jane Aldridge's Parents Gave Her 'Several Hundred Thousand Dollars' To Spend On Shoes