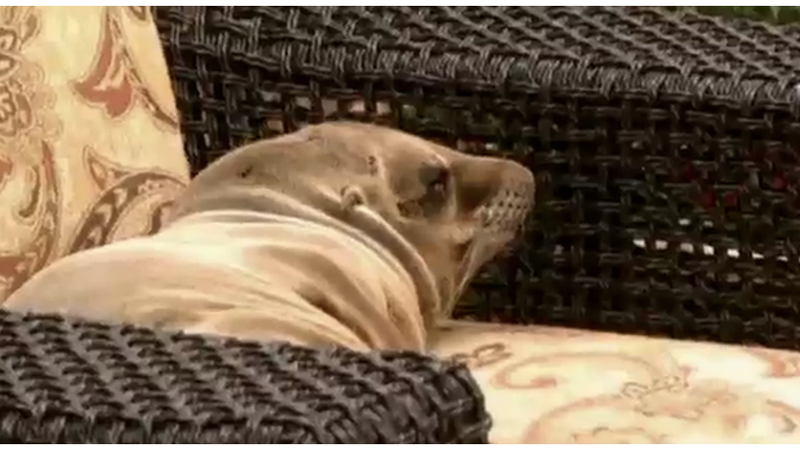 A sickly sea lion pup waddled into a lounge chair at a five-star hotel in San Diego, because the best of us know that when the going gets tough, the tough go on vacation.
I'm imagining her conversation with the poolside bartender probably went something like, "Bar keep! Bring me a Hendricks on the rocks and some sardines!" or maybe it was more along the lines of "Uh, can you take me to the nearest marine mammal hospital ASAP. And also can I have some sardines?"
Thankfully, she is now recovering at Sea World San Diego, where she was given rehydration fluids and tube fed plenty of fishy funk. God speed, little lion of the sea.