What was it like to accuse Arnold Schwarzenegger of sexual assault and harassment? Two of the women who spoke out just before Schwarzenegger was elected governor told us their stories.
In October 2003, The Los Angeles Times published the accounts of six women, four of them speaking on condition of anonymity, who described sexual bullying and humiliation at the hands of Schwarzenegger in encounters spanning decades. Within days, over a dozen women had come forward, only to be accused of being liars and Democratic plants. The Schwarzenegger campaign even sent out an email to reporters claiming that one woman, Rhonda Miller, had a criminal record involving prostitution and drugs. (It was a different woman of the same name; a judge dismissed her defamation claim, ruling that it had to be held to a higher standard because Miller had made herself a public figure when she held a press conference with Gloria Allred).
With the renewed attention towards Schwarzenegger's misconduct — including an apparently consensual affair with a housekeeper and a California investigation into the misuse of state funds to cover up his dalliances — we wondered what had happened to these women and what they were thinking now.
"Karma's a bitch," Colette Brooks, a communications executive who was groped by Schwarzenegger as a CNN intern, told me today.
G/O Media may get a commission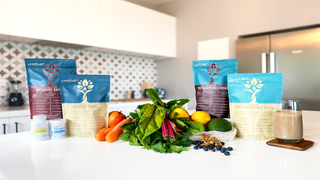 Brooks hadn't planned on making her story public back in 2003, but a friend involved with Code Pink essentially pushed her in front of the microphone, she said. "It was certainly risky because it sort of opened up the floodgates to scrutiny," she said. She described "desperate measures to discredit me," including accusing her of being politically-motivated, since Brooks had donated to Arianna Huffington's campaign. The campaign also called her former business partner seeking dirt on her, Brooks said. (He declined to give any.) She also risked losing clients, including Republican supporters, but she said they all ended up sticking by her, and some even emailed commending her for her courage.
Much of the hate mail Brooks got came from women; she says she's grateful that social media barely existed back them.
Still, Brooks says, "It was absolutely worth it. It was a nice lesson for me. At the end of the day, it reinforced my ethos to stand to stand up for what you believe and not cower in the face of controversy, if your speaking out would contribute to a greater good." She was disappointed, though, that the combined force of the women's stories didn't make a difference in the election. "This is a man who was going to be charged with the stewardship of this state, and you had to ask, Does he have the chops or the integrity?" she said. "He was elected to represent a state that's at least half made up of women, and he so blatantly disrespected, and misogynistic tormented, so many women. He's the one who was going to be making decisions that affect our lives?"
"We as a culture want an action hero to save the day," she concluded.
The first words Arnold Schwarzenegger said to Carla Baron when she worked as Kelly Preston's stand-in on the set of Twins were, "Turn around," Baron told me. Followed by, "Nice ass." Baron also spoke to the LA Times back in 2003 about her experience with Schwarzenegger. Later, he and his own stand-in proposed making a "Carla sandwich," squeezing her between them. Then Schwarzenegger shoved his tongue down her throat. Baron recalled slapping him and, she told me, telling him that she would tell Maria Shriver about his behavior if he didn't stop. She said he apologized profusely.
Baron told me she was not by far alone in experiencing Schwarzenegger's crude entitlement. "He would be this way this way with every single female, it didn't matter who they were," she said. She called the area where Schwarzenegger and his buddies sat the "gauntlet" and remembered walking into a trailer to find a female crew member curled up in a ball crying because of the sexual humiliation she'd experienced at their hands. "She was so frightened, she thought she would lose her job and never get hired again," Baron said. (Separately, the assistant director on that same movie, Linnea Harwell, also spoke to the Times about Schwarzenegger repeatedly stripping naked in front of her and dragging her down on the bed when she tried to get him to sign something.)
Baron didn't complain to director Ivan Reitman, she said, because he himself was contributing to the boorish environment on set, suggesting she make sexual jokes to Schwarzenegger and inviting her out for late-night drinks. (The director later denied that any of it had taken place, Baron said.) She stressed that she didn't feel like a victim because of the incident, but knew other women on set had been negatively affected and feared repercussions.
When Baron did decide to speak with the LA Times, she said, "I had no idea what this was going to set off." She was deluged with calls; hosts of an LA radio show where she'd appeared as a guest accused her of being a liar. The ABC Primetime episode she'd taped for her work as a psychic investigator was put on hold until several months later, and she was reprimanded by one of the show's producers for potentially undermining the show's credibility, or politicizing it. Still, Baron voted for Schwarzenegger, saying he was the lesser of two evils.
At the time of the campaign, Schwarzenegger issued a vague apology, saying he'd "behaved badly sometimes...and I have done things that were not right, which I thought were playful." Nevertheless, he was eventually elected to office. Twice.