Scholastic is releasing a Baby-Sitters Club prequel and updated versions of the old books to hook a generation of girls who can't relate to perms or the joy of getting your own phone line. To quote Claudia, oh my Lord!
In April Scholastic will release repackaged and revised editions of the first two books in the series along with The Summer Before, a new prequel written by Ann M. Martin, the New York Times reports. The Baby-Sitters Club was one of Scholastic's most popular series ever, and executives say fans have been clamoring for a comeback. Martin, who wrote the first 60 books in the 213 book series, says that she proposed writing a prequel about the summer that precedes Kristy's Great Idea:
"I have had many suggestions from fans over the years for reunion books that take place far in the future," Ms. Martin said. "I was more interested in exploring the characters and what led them up to the beginning of the series."
Scholastic wasn't confident that girls today would latch onto books in which the girls receive anonymous letters written on a typewriter and Claudia recommends Dawn wear "a white tank top under lavender overalls, lavender push-down socks, lavender high-top sneakers, and a beaded Indian belt" (or any other totally outrageous fashions dissected on the blog What Claudia Wore.) Therefore,
Editors at Scholastic updated some of the references to technology and outdated fashions in the reissued books. So a "cassette player" has become "headphones" and a "perm" has become "an expensive hairstyle."
G/O Media may get a commission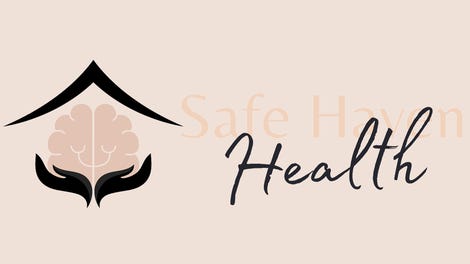 Addiction counseling
Safe Haven Health
Jamie Tan, a children's bookseller from Arizona tells the Times that original Baby-Sitters Club fans are passing the books on to their daughters now and "It's becoming a classic." After spending several summers in the mid-'90s plowing through The Babysitters Club, I have nostalgic feelings about the series, but seeing my daughter embark on the same quest to check off every box on that list in the back of the books would break my heart. The books made me sympathetic to diabetics and taught me how to pronounce "Louisville," but they also mark the transition in my reading habits from Little Women and Jane Eyre to Seventeen and YM. Finally being allowed to get a TV in my room probably has a lot to do with the decline in my reading ability (something else kids today probably wouldn't understand), but every time I'm reading a book and the thought "I wonder if I have an episode of Hoarders on my DVR" pops into my head, I think of The Baby-Sitters Club.
If the series really is a "classic" then wouldn't changing the text so Claudia can receive phantom texts rather than phantom phone calls be considered sacrilegious? As a child I appreciated The Secret Garden without Mary taking a jet to Mr. Craven's '80s bachelor pad. Today's girls already have several YA series of questionable literary merit, though perhaps that's why moms are excited about a Baby-Sitters Club reboot. The Times quotes Julie Peterson from her blog Booking Mama:
"I enjoyed that the girls and their actions seemed realistic; and I even liked that the girls had issues that they had to work out - like disagreeing with each other," she wrote. "As a mom, I am thrilled that my daughter wants to read all of The Babysitter Club books because I don't have to worry about anything inappropriate happening in the stories."
She's right — Stacy and Laine's wildest New York escapades can't compare to what Serena and Blair are up to in the Gossip Girl books. While on the one hand, I'd like to steer my (currently non-existent) daughter to meatier reading material, maybe I'd settle for books about normal girls banding together to form their own business, rather than fending off Chuck Bass.
"Baby-Sitters Club" Returns With Prequel, Reissued Books [The New York Times]
What Claudia Wore
Earlier: Claudia Kishi Of The Baby-Sitters Club: My First Fashion Muse