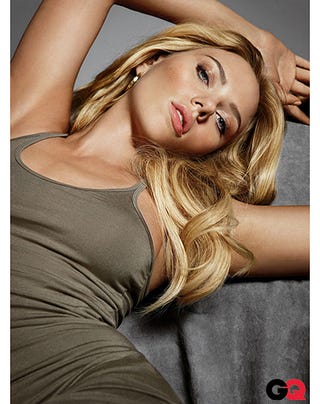 GQ's December issue features the "Men Of The Year." But to keep things interesting, the editors threw in a "babe" of the year, Scarlett Johansson.
According to the magazine, this talented actress is a "babe" because:
"At 26, she remains fresh-faced, curious, trying on new moods and outlets of expression as easily as she changes her hair color. This is what we love about Scarlett: that she's game, that she's good, that she can try on all these guises without seeming to try too hard. And all the while still seem genuinely like the observant, inquisitive (and very cute) girl in transition we fell for in Lost in Translation."
Additional awkward poses below.
Babe of the Year: Scarlett Johansson [GQ]
[Images by Inez van Lamsweerde & Vinoodh Matad via GQ.]