A new hotel has opened its doors in Saudi Arabia, and it is managed, staffed and designed for females only. The Luthan Hotel & Spa, owned by 20 Saudi princesses and businesswomen, is meant to be a luxury respite for women, who until recently were not allowed to stay by themselves in coed hotels (the law was relaxed in 2008, but in practice, few hotels allow women to register solo, says Reuters). Though the Luthan Hotel is in one of the more conservative countries in the world, it sounds like it was decorated by a bordello madam: the rooms are reportedly "delicately adorned with incense candles, rose-red fabrics and bas-reliefs of cherubs." Luthan executive director Lorraine Coutinho boasts, "Inside this physical structure, we are all women. We even have bell-women. We are women-owned, women-managed and women-run, from our IT engineer to our electrical engineer,"
Despite the rose-red fabrics, the reviews from the few female journalists attending the hotel's opening ceremony aren't completely rosy. They are miffed that the hotel was inaugurated by seven princes, instead of one of the many princesses who actually own it. One female journalist says there is already a backlash forming. "You know what they're saying about this place," she says. "That it's the hotel for lesbians."
In other gender news in Saudi Arabia, although the Saudi Government has announced that women will be able to drive by themselves without a male relative in the car, the law will not be passed without a number of caveats. The Saudi legislature, the Shura Council, has recommended that women be permitted to drive, but only if the following conditions are met, says the Middle East Media Research Institute:
The female driver must be under 30.

The female's driving is conditional upon the permission of a relative [father, husband, brother, or son].

The female driver must obtain a driver's license from the center for teaching women to drive.

The female driver must be modestly dressed.

The female driver will be permitted to drive alone in the cities, but outside the cities she must be accompanied by a relative.

The female driver will be permitted to drive Saturday through Wednesday between 7:00 AM and 8:00 PM.

The female driver must have a cell phone with her, so she can call for help in an emergency.

The female driver must pay a certain sum when her license is issued; this sum will be set aside for car repairs.
G/O Media may get a commission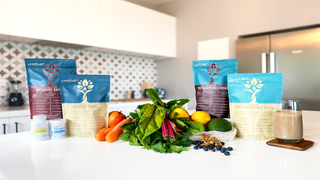 Those conditions sort of make the expression "open road," seem like an oxymoron, don't they? On the flip side, the Shura Council is recommending that anyone who sexually harasses a female driver get 8 months in prison and a fine.
Saudi Arabia Opens Its First Women-only Hotel [Reuters]
Saudi Shura Council Recommends Allowing Saudi Women To Drive With Limitations [MEMRI, via The F Word]
Earlier: Milestones
Safe Driving Is A Rare Luxury For Many Iraqi Women