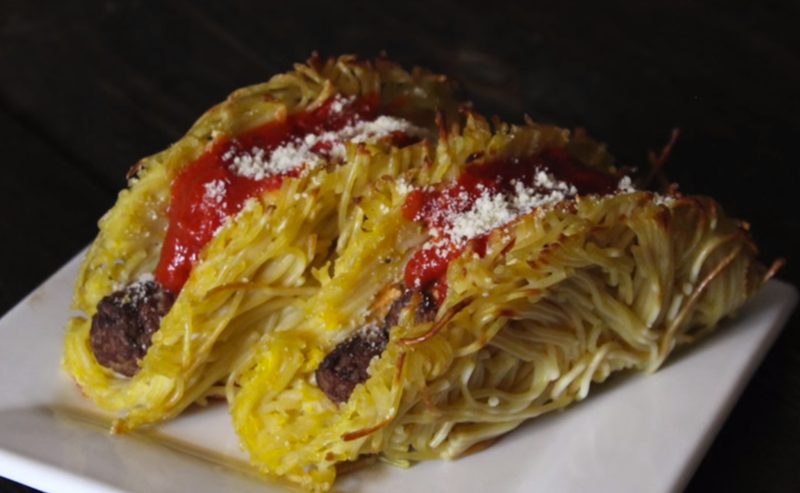 Would you eat spaghetti and meatballs disguised as tacos? Not a taco with spaghetti filling—the noodles act as the tortilla, holding the whole thing together. Via Eater, this video from The Vulgar Chef shows you how to make a standard Italian dish look like your favorite Mexican food.
Happy Saturday!
Image via The Vulgar Chef.
---
Contact the author at marie.lodi@jezebel.com.