"Being a woman isn't easy," Sarah Haskins sighs. "We work, we take care of the house, we raise children… and we do it all without a shred of help from those lumbering manbeasts known as husbands."
Yes, "husband doofiness" can put a real strain on a marriage. And, just like we discussed yesterday, can you imagine what would happen if you replaced the man in these ads with a woman? If the wife were portrayed as the bumbling idiot and the husband was constantly rolling his eyes? It would be so very 1950s, and so very offensive. Even stranger is how in beer and deodorant commercials, guys are fun and carefree — because they're single. In diamond commercials, men are romantic and loving. But in household product commercials? Men are ignoramuses who must be saved by savvy wives.
Anyway: Hey! Look who's one of 10 Screenwriters to Watch!

Sarah Haskins in Target Women: Doofy Husbands [Current]
Emily Halpern & Sarah Haskins [Variety]
Earlier: All Sarah Haskins Posts
Condoms, Cleaning Supplies & Crap: A Q&A With Sarah Haskins
Related: Channeling Stereotypes Of Men & Women On TV
G/O Media may get a commission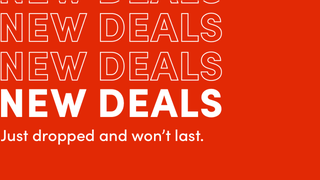 Up to 70% off
Wayfair - Cyber Week Deals