Foster Friess, who is the main donor to the SuperPAC propping up Rick Santorum's Presidential run, appeared on MSNBC with Andrea Mitchell today, where he offered some great, cheap birth control advice for "the gals" out there— keep your legs closed, whores. If you had suspected that Rick Santorum's financial backers were a bunch of insensitive, hateful old men with an antiquated world view and side parted hair, you're right! You win seven tears of frustration.
If you've got a strong enough stomach, watch the clip. It approaches Liz Trotta-levels of cooty dickishness. The antiquarian rant, in full,
Well, I get such a chuckle when these things come out. Here we've got millions of our fellow Americans unemployed, we have jihadist camps being set up in Central— in, uh, Latin America, which Rick has been warning about. And people seem to be preoccupied with sex. I think it says something about our culture. We maybe need a massive therapy session so we can concentrate on what the real issues are. And this contraceptive thing! My gosh! It's such inexpensive. You know, back in my days, they use Bayer aspirin for contraception. The gals put it between their knees.
I'm glad the guy funding Rick Santorum's campaign and his shriveled, gray balls find this chuckleworthy. My plan for a healthy, stable family in the years distant future and vacant-by-choice uterus do not.
Andrea Mitchell paused to let him laugh like an oblivious asswipe for a few seconds before changing the subject. She's made of stronger stuff than I, but it's a shame she didn't at least hammer him for not knowing that there is some totally hot sex to be had in positions where the woman actually keeps her legs together.
G/O Media may get a commission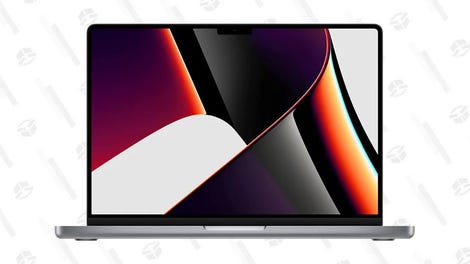 Save $300
2021 14" 1TB MacBook Pro
Santorum Sugar Daddy Foster Freiss Gives 'Gals' Contraception Advice: Put Aspirin Between Your Knees [ThinkProgress]