Sex-segregated schools are ineffective and detrimental to children's development, argue Rebecca Bigler and Lise Eliot, professors and co-authors of "The pseudoscience of single-sex schooling," in the Washington Post. But despite "rigorous educational research" supporting their inefficacy, hundreds of schools continue to separate boys and girls because of dubious studies that don't fly with neuroscientists but resonate with parents and teachers.
Did you know "the typical teenage girl has a sense of hearing seven times more acute than a teenage boy"? That's what it says on the charter application for the new Franklin Academy for Boys in Tampa, along with "Stress enhances learning in males. The same stress impairs learning in females." Did the school make the statistics up out of thin air? No, but those types of studies are done on very small scales and/or on rats instead of actual human children. Why do schools listen to them instead of more comprehensive research that shows there's actually a ton of overlap between boys and girls when it comes to both academia and social skills? According to Bigler and Eliot:
Decades of research have failed to identify reliable differences in the way male and female brains process, store, or retrieve information. For example, the popular idea that "boys are visual learners" and "girls are auditory learners" is simply untrue. Learning is best accomplished when the delivery method matches the subject matter. It is the quality of teachers' training, lessons, and classroom management practices - and not gender of their students - that determines how much learning occurs in their classrooms.

Indeed, rigorous educational research has found that, contrary to popular belief, single-sex education does not produce better achievement outcomes compared to coeducation. Careful analysis in both the United States and from around the world demonstrates that any apparent advantage of single-sex schools disappears when you account for other characteristics, such as students' prior ability and the length of the school day. Superior schools are successful for reasons that are unrelated to the gender of their student body.
The situation reminds me a bit of the "vaccines cause autism" controversy. In case you've been living under a rock for the past few years: no evidence actually links vaccines to autism, but because one now-discredited doctor once wrote a widely distributed paper that was backed by "influential" people (like Jenny McCarthy and Donald Trump), kids are still getting measles because their parents are scared to give them shots. My own mother, who is a very smart lady, is still convinced that vaccines cause autism; it just "makes sense" to her. It seems that the pro-same-sex-schooling arguments similarly "make sense" to parents who only want the best for their kids.
Good intentions or otherwise, it's obviously harmful to ignore actual facts: Bigler and Eliot believe that segregating children based on their gender will "virtually guarantee" that they'll be stereotyped by their teachers. "Imagine the consequences of creating separate math classes for 'black students' and 'white students,'" they write. "Even if enrollment were purely optional, the mere existence of such classes would lead to increased racial stereotyping and prejudice." It's also been proven that children who only interact with the same sex develop narrow skills and interests: boys who only play with boys become more aggressive, and girls who spend more time with other girls "become more sex-typed in their play."
G/O Media may get a commission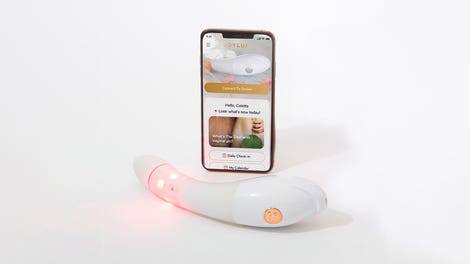 $50 Off
Joylux vFit Gold Device
The bottom line is that a vast amount of research has proven that single-sex education does not produce better achievement outcomes, which is why people like Bigler and Eliot, along with the ACLU, are calling for an investigation into potentially unlawful single-sex programs. Will their efforts convince parents and schools that boys and girls should all learn together?
The case against single-sex schooling [Washington Post]
Image via Sergej Khakimullin /Shutterstock.