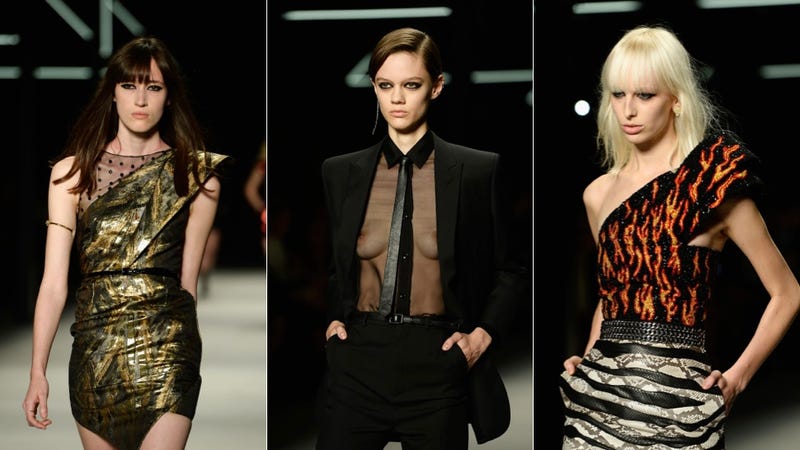 Hedi Slimane presented the Saint Laurent spring 2014 line in Paris, and it is exceedingly tacky. Not subversive tacky, not thoughtful tacky — it looks like if someone took a teenaged girl with a vague interest in alternative music to a Forever 21 and said, "Quick! You have 15 minutes to find an outfit for my Courtney Love costume party! No bras allowed!"
Slimane presents a sterile version of sexuality, almost a parody of it, with no sensuousness at all but quite a lot of effort — nipples, leather miniskirts, and scowls abound. His fascination with the iconic rock star (he's moved from grunge back to the 80s with this collection) has the potential to be interesting, but is there anything subversive in peddling "anti-fashion fashion" if you just recycle decades-old trends and attach an exorbitant price tag to them?
Here's the collection:
Image via Getty.