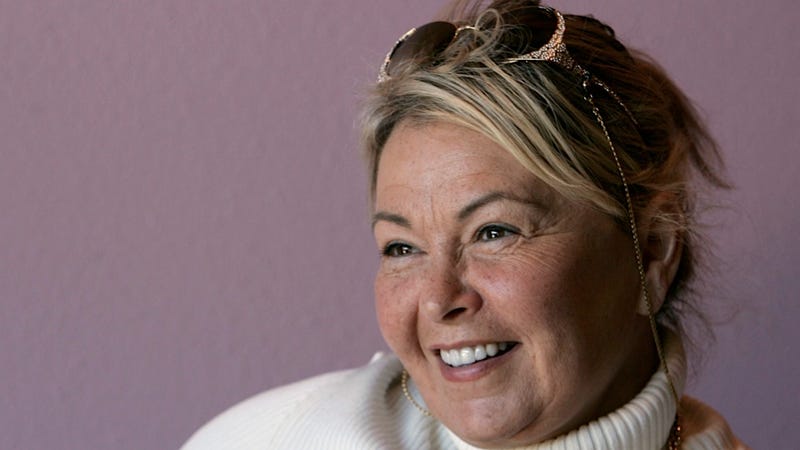 How does a presidential debate that pits Roseanne Barr against Mitt Romney and Barack Obama sound to you? If it sounds like possibly the most entertaining debate ever — complete with a whole reel of Mittens' awkward fidgeting — then you might be willing to listen to the Peace and Freedom Party's pitch to be included on the ballots in states beyond California.
On Saturday in Los Angeles, Barr secured the party's presidential nomination after losing out to Jill Stein in an earlier bid for the Green Party's nomination. She'll run — or, more appropriately, lay the groundwork for a more impactful campaign in 2016 — with anti-war activist Cindy Sheehan, whose son was killed Iraq and is best known for protesting the war outside George W. Bush's ranch in Crawford, Texas. "Cindy and I are the 'Throw the Bums Out' ticket and the 'Ballot Access' ticket," said Barr, accepting the nomination. "The American people are sick and tired of this 'lesser evil' garbage they get fed every election year."
Even with Barr's star-power, the Peace and Freedom Party isn't on enough ballots to even siphon votes away from one of the major parties, let alone have a decent showing in the general election. This year's run will be strictly to raise the party's profile in the undying hope that, someday, American voters get tired enough of their two inbred political parties to give a third party candidate serious consideration.