Rosario Dawson was reportedly arrested at a Democracy Spring rally on Friday, among about 100 other people.
Dawson was participating in the week-long protests at the U.S. Capitol as part of a campaign whose broad goal is to push Congress to "take immediate action to end the corruption of big money in politics and ensure free & fair elections in which every American has an equal voice."
TMZ reports:
The actress was among a group of about a dozen people who crossed a police line and then sat down in protest. It's unclear what Rosario was booked for, but cops say about 100 people were arrested Friday ... mostly for crowding or obstructing.
The video below shows police handcuffing Dawson, who was later released.
G/O Media may get a commission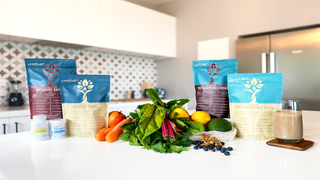 Following her release, Dawson talked to a group of reporters, as seen in this video captured by The Young Turks.
"So far we've gotten no communication back about what we're trying to do here," says Dawson. "We're putting ourselves on the line for what a lot of people across America—and I think across the planet, really—want to be able to see happen in America, which is one person, one vote. And to really take the money out of politics so that we can have fair elections, real Progressives and people can be going up and running for office and be seen and we can have true options for our leadership."
---
Image screengrab via The Young Turks Facebook