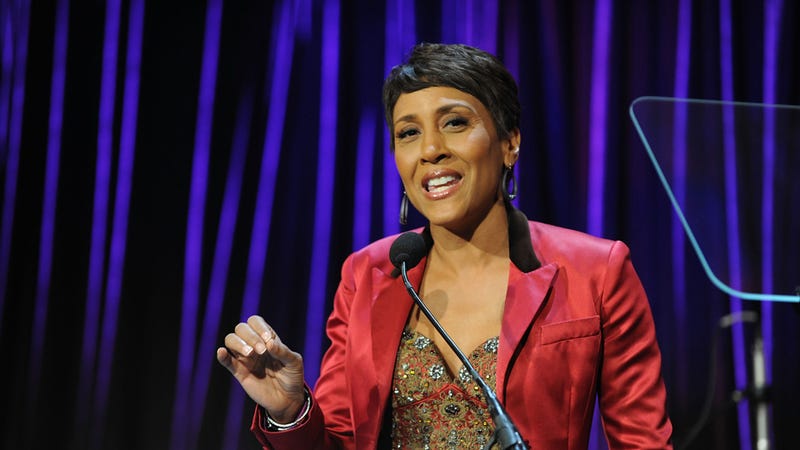 Nearly three months after announcing her diagnosis with myelodysplastic syndromes (M.D.S), Good Morning America's Robin Roberts is beginning her leave of absence from the show in order to devote time to her treatment. Roberts was slated to finish the week, but family issues have forced her to start her leave prematurely.
It was an emotional GMA this morning as Roberts said her goodbyes, promising to return healthier than ever so they better "keep her seat warm." As cheesy as GMA can be, it's clear that the anchors, unlike the Today crew, seem to genuinely like one another. George Stephanopoulos, who's reporting from the RNC in Tampa, seemed sincerely disappointed that he couldn't be there to send her off, while her fellow anchors provided her with supportive gifts and kind thoughts.
Meanwhile, Roberts sat down with her sister (who is also her bone marrow donor) and her doctor to discuss the reality of her situation.
Let's send wishes of good health her way. In a sea of terrible television newscasters, Robin Roberts has always stood out as several cuts above the rest.
Robin Roberts, Sister Sally-Ann and Doctor on MDS Battle [GMA]