As you read this, hordes of crazed people are tearing at racks of clothings and each other's appendages, in the name of grabbing items from the latest H&M designer collaboration: This year's flavor is Roberto Cavalli, the wacky Italian best known for loving Victoria Beckham and leopard print equally. We arrived to preview the collection at 8:30 am, even though the store didn't open to the public until 10, and were able to watch Cavalli himself strut around, beaming with pride. This is the first ever time one of the designers who has deigned to create for the poor, huddled masses has actually made an appearance Stateside for the debut of his collection. The collection itself? The womenswear is a little transvestite hooker. And the menswear is a little not-so-ambiguously gay. Gallery of the event below; details of the experience after the jump.

G/O Media may get a commission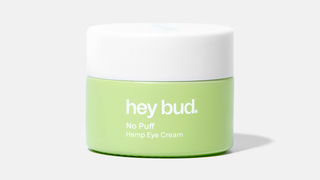 15% off
Hey Bud - No Puff Hemp Eye Cream


It took a moment to recognize the menswear — that's how ambiguously gendered it is. There are jeans of many varieties: Skinny and black, black with silvery leopard-print graphics on it, regular dark washes which we assume are cut in the same manner of the jeans Mr. Cavalli himself was wearing: Deeply boot cut. There were silver-printed loafers, heeled boots, animal print scarves, skinny black ties, slim long-sleeve shirts in cream and navy, deep v-neck t-shirts in all sorts of colors. But best of all? The underwear: Boxer briefs in a silver and black print, black boxers that seem to have a strangely-long inseam in a tonal leopard print, and tighty whities that lack a penis flap (ooh maybe these clothes aren't for transvestite hookers, but transexual hookers!) and have "CAVALLI" printed in bold caps across the waistband. (If you or anyone you ever know buy and wear these please call me ASAP and report on the experience.) All the men's stuff looks like it could be worn by women, especially the tiny little tuxedo vests! We are really anxious to hear how it sells.
The womenswear was less exciting, in that it was every bad Cavalli stereotype magnified. It was more humorous than shocking. Or perhaps it was easier to laugh than look too closely, for fear of being traumatized by the hoochie dresses and even more animal print: Long leopard print dresses, short leopard print dresses, long snakeskin dresses, short snakeskin dresses. Leopard print heels. Leopard print bras and panties. Leopard print wrap dresses. Leopard print trench coats. Leopard print bustiers. Leopard print tights.
After an hour of perusing, Mr. Cavalli himself arrived, with model Jessica Stam, the face of the collection on his arm. Mr. Cavalli looks like an aging former drag queen. There is something distinctly feminine about his facial features, their roundness and fullness. His hair is mottled: A little gray, a little dark brown — a dye job gone bad perhaps? He wore giant sunglasses bearing his monogram, a black tee, a black blazer, and mom jeans. Baffling. When he entered the store, the H&M employees who filled the upper levels of the 5th Avenue store burst into applause, as coached before his arrival. Mr. Cavalli started talking in an indecipherable accent. Something about "animal print" and the world "celebration." Which made sense, given the circumstances.
It is a dream to me! I never imagined I would look to them [the throngs of people outside, some of whom had been there since 7 pm last night] as a rock star! My favorite is animal prints! This is a very exciting, very emotional day. This kind of energy, it makes my adrenaline very high. Perhaps when the store open, I will go outside to get away from the crowd. When designing this collection, I had to ask myself: What do they like? What are they expecting? And then I did that. Today is just today!
Deep stuff! Jessica Stam , meanwhile, sorta looked around aimlessly while Cavalli was interviewed.
And at last, the clock struck 10. They opened the doors. And the throngs outside? They ran. They pushed. They shoved. They grabbed. They kicked. And I got the hell out.