Contrary to yesterday's rumors, Robert Pattinson is not on a train, on a boat, on a plane, in a moat, or partying in London. He is, in fact, crouching behind some bushes in Reese Witherspoon's Ojai, California ranch (literal, not metaphor) until this whole "world knowing your girlfriend cheated on you" thing blows over.
They've been friends since they starred in Water For Elephants together. Oh, and she's pregnant right now. I'm sure they will stay up all night and speak with cripplingly-honest candor about life and love and he will bond with her daughter Ava and then Reese will give birth at an inconvenient time, since this sounds so much like the premise of an overwritten indie film.
The goats, if you were interested, are named George and Martha Washington because YOLO.
Meanwhile, Jodie Foster emerges as the only sane person in all this, comforting Kristen Stewart because she is a 22-year-old who made a mistake and is currently being hated by the entire world. Oh, sorry, I mean she's a big giant terrible skank from Skanktown, boo. [Radar Online]
G/O Media may get a commission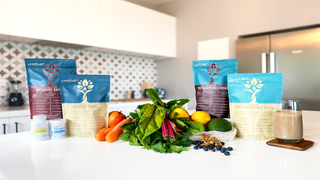 And Kristen dumped Rupert Sanders via text just hours after those incriminating photos were released. [The Mirror]
---
Giuliana Rancic is getting parenting advice from fucking Kris Jenner, of all people. Says Rancic: "Kris Jenner is like my second mother. [She] gives me the greatest advice. You'll email her one question, one line, and she'll respond in four paragraphs. She's the most thorough, amazing woman." Yes, the woman who tried to hawk the first image of her grandchild to the press (and would sell her own daughter's souls to Cat Fancy if they had the cash) is the very paragon of motherhood. [Us Weekly]
---
In case we have all forgotten that the Internet lies sometimes, Emma Watson has refuted the rumors that Hermione Granger and the Chamber of Ben-Wah Balls would be coming to a theater near you: she won't be starring in Fifty Shades of Grey. "I haven't read the book, I haven't a read a script, nothing. There are so many movies you become attached to when I've literally never even received a phone call... Just because there are 60 articles on the Internet doesn't mean it's any less true than if there are three or four." Ahh! Every time you say you don't believe in the Internet, an Internet writer dies! I'm mellllllllttttting. [Entertainment Weekly]
---
Jason Segel will be leaving How I Met Your Mother after the eighth season wraps. He says he's sick of playing "the nice guy" and wants to get back to working blue. "I've hit my thirties, the TV show that I've been doing for eight years is coming to its natural end, I'm feeling much more like, 'OK, now it's time for phase three.' It's time I think." Which means that he's gonna play Christian Grey in Fifty Shades of Grey, obviously. You heard it here first, from the Internet, which is a holy bastion of truth and glory. [Musicrooms.net]
---
Um, this is the trailer for The Big Wedding, starring Diane Keaton, Robert De Niro, Susan Sarandon, Robin Williams, Katherine Heigl, Amanda Seyfried and Topher Grace. I just want Diane Keaton to be cool again. She lost me circa Because I Said So, right around the time the music swelled and that dude told Mandy Moore's character that he loved her because she "always smells like cake batter."
---