Last May, Thomas Hamm, a gay man, visited his partner at New York City's Rikers Island. After the two men kissed in the visitor's room, he claims guards called him a "faggot" and beat him up—resulting in fractured bones and head trauma. This week—nearly 18 months later—Lambda Legal announced they have filed suit against the prison "for violations of the First, Fourth, and Fourteenth Amendments to the Constitution of the United States."
According to the complaint, the assault occurred after Hamm greeted his partner (identified as P.F.) with a hug and a kiss. Though other couples were allowed to do the same, prison guards told Hamm and P.F. to stop. After holding hands across the table, the guards called them "faggots" and told Hamm to leave.
As he made his way out, Hamm claims a guard said, "Fucking homosexual, who the fuck do you think you are?" and "You'll burn in hell."
The story continues in Lambda's complaint:
As Mr. Hamm tried to go, the corrections officers grabbed him and viciously beat him, repeatedly punching and kicking him. As his head bled profusely, Mr. Hamm begged the officers to stop. Finally, Mr. Hamm was taken by ambulance to the hospital, where he was shackled to his bed overnight and diagnosed with facial fractures and head trauma.
G/O Media may get a commission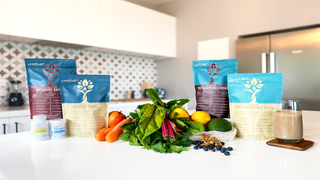 After being discharged, Hamm was taken back to Rikers, "where he was given an order banning him from visiting the facility for 180 days." Unfortunately, it gets worse:
Consistent with the notorious violence and cover-ups by corrections officers and officials at Rikers, the perpetrators claimed that the 5'6" Mr. Hamm had tried to strike an officer, and omitted reporting the violence against him. Adding further insult to brutal injury, Mr. Hamm was falsely charged with assault in the third degree and harassment in the second degree. The charges were adjourned in contemplation of dismissal.
In a statement, Hamm said:
I went to Rikers to visit my loved one, and left beaten, my face shattered, in shackles, and charged with a crime I did not commit. The corrections officers' anti-gay hate crime against me was covered up. Something is very rotten at Rikers; no one else should have to suffer the abuses that the City has allowed to run rampant.
In an essay published by Gawker earlier this year, a former inmate wrote about what it's like to be a gay man in Rikers. He shared stories of brutal acts of violence, including rape, that were witnessed and ignored by guards.
"There was no one to go to, no one to protect me," he wrote. "The concepts of right and wrong, as I knew them, were twisted and upside down if they existed at all."
---
Contact the author at bobby@jezebel.com.
Image via AP.