Rihanna is the most important millennial of our time. The Rihanna Rihport is where we chronicle the magnitude of her lived existence.
Rihanna, December 28—Navy, your servant cannot tell a lie: Rihport is closing out 2015 with a heavy, Anti- sized hole in my humble heart... it has been just over three years since we've had a new album from our goddess and lord on high, and the withdrawal symptoms are rattling through our bones like the final death knell of the last casualties of the bubonic plague, aka NO RIHANNA ALBUM DISEASE! And yet... and yet.
We here at the Rihanna Rihport also have the GREATEST HOPE in our SOULS because our genius and holy beauty FENTY would not withhold her genius from her devoted congregants without the BEST and most important reason, aka she is busy writing, recording, and choreographing the ALBUM OF THE CENTURY! 2016 is going to be rewritten in the history books as B.A. (BEFORE ANTI-) and 2017 will have to be known as A.A.! (AFTER ANTI-!!!!!) Therefore it is with all the hope and love in our souls that we look back at 2015 for our second annual YEAR IN RIHVIEW, because every year is the year of ROBYN!!! RIHANNA!!! FENTY!!! BABE! ALL OF US R THE SAME!
January 2015
Since we last commenced this 12-month look into the beautiful and indefatigable godly mind and humanity of our Queen, it seems like so so so long ago that she was just hanging out at a RocNation fight with Jake Gyllenhaal like, "O hi Jake, it is what it is" and just lamping casually in denim! She did gun fingers and then for the rest of the month proved she is a golden goddess at some LA fashion award thingie in sequins and fur, which like, Rihzus could wear ANYTHING and BLIND YOU but then at this DirectTV concert thrown by Mark Cuban, the Shark Tank guy, she did a mambo in a pantsuit and was like hi, haha. I'm Riri.. and you are?!?! "WE ARE YOUR FOLLOWERS!" we all screamed from our couches, unless we didn't have DirectTV!

G/O Media may get a commission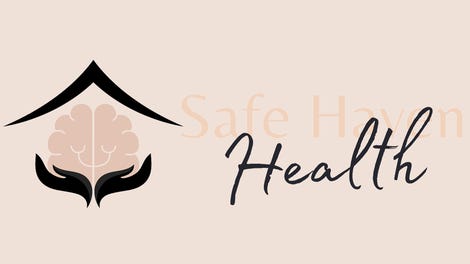 Addiction counseling
Safe Haven Health
February 2015
This month was YOOOOOOOOOOOOGE for Riri because that was the month she walked out at the Grammys in that Giambattista Valli gown and the internet was like "Ooh Rihanna looks like a cupcake" and Rihanna was like "CAKE CAKE CAKE CAKE CAKE BITCH!" Iconic!!! Then during Grammy week she saw Jay Z and was like "Dad!" and hung out Katy Perry and was like "Sis!" and then she performed "FourFiveSeconds" for the first time with Kanye and Paul McCartney and was like, "Who da hell is dis!"
Fashion Week should be renamed Riri Week because she OWNS IT!!! Our goddess of holy holy went to the FENDI aka FENTY opening looking fly and then premiered a new outfit and Pumas, but the most important time she "stepped out" was at Zac Posen's fashion show because that was the day she made us all realize that Pantone color of the year "Marsala" wasn't a joke, people!!!
Also, she went to the dentist!
March 2015

Home was the reason we and Rihzus had to put up with Jim Parsons at press junkets around the world but it was okay because you know what? MORE ROBYN RIHANNA FENTY!! The best time was the premiere in matching BFF looks with HONORARY GODDESS Melissa Forde! Think pink/friendspiration!!!
"Riri who these people tho?" "No idea!"
But we weren't really ready for what transpired after that, the first song from #R8, "Bitch Better Have My Money," when she came out the helicopter like "bitch better have my money" and we were all like "YASSSS HONEY!" and gave her our money!!!
And then to put our money where her mouth is, she and the music illuminati got on a stage and were like "TIDAL IS HERE!" and she was up there with people like Madonna and Beyoncé and Deadmau5 gleaming like the Queen we knew she was.
Who that boy creepin?
April 2015
Rihzus stans knew something was up when her only major event was gracing Coachella with her goddessness in a purple fur, and we were right because....

May 2015
Call Grandpa Bravo and scrape us off the concrete because Rihanna SLAYED US, HUNTY! (OR DO WE MEAN... FENTY?!) This Met Ball gown was the most iconic look in a year already jam-packed with iconic looks and part of it was because RIHZUS CHRIZZLE is a GENIUS!
But the REAL sparks flew later in the evening, when Rihanna was said to have been RIHNOODLING with—nope, not Drake, escandalo—LEO D!!! Were they getting down and dirty at her Met Gala afterparty, or a phalanx of parties thereafter? Magic 8 Ball says MAYBE!! They hung out at Up & Down, and 1OAK!!!
Also, she became a certified Athleisure Instructor, and debuted her Dior ad, which also debuted the surely imminent #R8! Only if for a night, Riri!
June 2016
I DIEEEED!!!
While I was dying, Rihzus went to 1OAK!! It was a perfect month except for when some TWEAKIN RIHANNA H8R who runs BET tricked Rihzus into coming to his Awards show and she threw a bunch of money in his face! Now that's what I'm talkin' bout! RIHANNA STYLE!
July 2016
The FULL VIDEO for "Bitch Better Have My Money" dropped, y'all!!! But some crankypants were like, "ooh this promotes violence against white ladies who we must protect" and some other bitchybottoms were like, "yeah and why is Rihanna killing Hannibal! FREE HANNIBAL!" And Rihzus was just like
Who dis?!??!??
August 2015
I'M AT YER FULTON STREET MACY'S, SELLIN YEW MAH PERFUME BAAAATCH!!!
Rihzus was RIHLING off the success of the "BBHMM" video and would not stop in the middle of the year because she is a holy being like a phoenix from the flames! But with better tattoos and SO MUCH PRETTIER!!! PHUCK A PHOENIX! Everyone bought her new perfume Riri because it smelled like the nectar of the forbidden tree and cotton candy and also the essence of RULING THE UNIVERSE, which was also what she was doing in Barbados at Crop Over!!!!! EEEEE!
Lewis Hamilton was in Barbados too and Navy was like OOOH is Rihonardo over?! But they were maybe just friends! But of course he was in looove with her, joining an elite squadron of men in love with Rihanna including Leo, Travis Scott, Drake and some guy! You're in good company, Lewis!!!
Anti-, out soon!!!!!
September 2015
Oh girl it was fashion week and you know this Riri don't play! Rihzy had a fashion party all to her own but some dumb boy probably tried to touch her butt (all men try to touch Rihanna's butt! FREE RIHZUS) and then she and her grandpa gave butt-toucher a talking-to! SAY CHEESE, BABY! Also, I think that's my old boss in the background!! If so, HI MICHAEL!!!
Step off butt-toucher!!
ALSO, Rihzus's heart might have already belonged to another anyway because one night at 1OAK during fash week she totally MADE OUT with Travis Scott and did something TMZ called "dry humping" but hello DUH, that's called dancing, you dorks, how dare you cast such aspersions on the holy and mighty being that is Rihanna Robyn Fenty, coming from such frigid pits of hell as your slithering selves reside, you should be ashamed of yourselves. Especially at 1OAK!
That fashion week, they broke their bread and solidified their love over tattoos and a joint at Big Bang. The rest was and is hopefully soon history!
October 2016
Anti- is coming! Because our creative and innovative savior unveiled the art at a TOP SECRET exhibition in Los Angeles, the art gallery capital of the world, and talked about how it meant so much to her and like, oh yeah, it's not called #R8, it's called ANTI-!!
Who u?
On the cover is a kid in a crown which Rihzus explained in detail with her best friend Miranda July, who also explained what was going on with the album and detailed everything about Rihanna's life! The Navy was SCREAMING!!!! Rihzus has never opened up like this before and it felt like magic raining down upon us from above and very gently caressing our skin. It smelled like Reb'l Fleur.
November 2016
On The Voice, Riri was a vocal coach and was the best thing that has ever happened to the voice because her "voice" (get it) soared across the stage into the heavens of Staples Center or wherever it's filmed, and wafted out into the sky of Los Angeles in the blesséd glory. And so it was.
Also, Anti- was going to drop IMMINENTLY! She spent all this month hanging out in clubs with T-SCOTT while some SAMSUNG THING HAPPENED THAT NO ONE COULD UNDERSTAND! Oh RIRI! You are the most beautiful enigma in the world.
December 2016
She's going on a world tour to spread the word of the lord unto the meek (aka the word of RIHANNA unto the NAVY)! Anti- was dropping on CHRISTMAS apparently due to some outlets thinking that her Samsung ANTI- ads said so but that didn't come from RIRI so those outlets were DUMB! It didn't drop but then Glass John was like, "Rihanna is my actual wife and Travis Scott is ruining my life and Anti-" and the Navy was like "psshhh" and Travis Scott was like "psshhh" and Rihanna was like "shhhhhh." Anti- didn't drop but her second annual DIAMOND BALL did drop and she completely SLAYED THE UNIVERSE WITH A GLANCE AND A WELL-TURNED ANKLE!!!
I see yuh creepin on my ankle!!!!
January 2016?!?!?!?!??!?!??!?!??!??!?!??!
ANTI-?!?!??!?!?!?!??!?!?!?!??!??!??!?!??!?!?!??! Blessed be to the holy, the daughter, the Rihzus of our time, forever and ever, amen.
---
Contact the author at julianne@jezebel.com.
Images via Getty. Top, dentist, airport candids via Splash News.