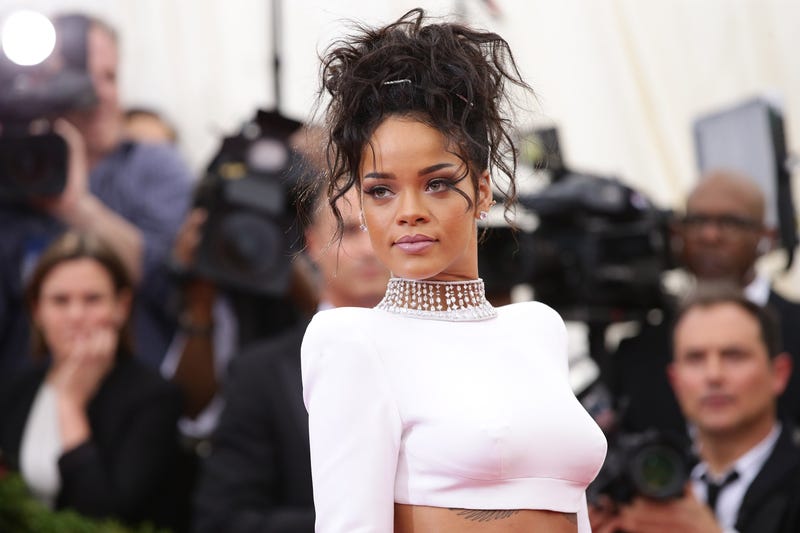 Rihanna tweeted a message of support for Palestine following a week of deadly violence in the area and quickly deleted it minutes later.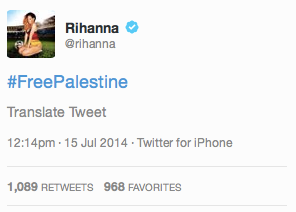 TMZ reached out to Rihanna's rep for a comment on the tweet that went out to her 36 million followers, but no explanation yet. Rihanna is known for being outspoken on social media, but it seems that this isn't a subject either she or someone higher up wanted to tackle.
My money is on someone from her management at Roc Nation putting the kibosh on her activism but I doubt we'll ever know for sure.
This isn't the first time Rihanna has been thought to express support for Palestine. Last October, it was reported by Israeli newspaper Haaretz that during a performance in Tel Aviv, Rihanna changed the lyrics of her song "Pour It Up" from "All I see is signs / All I see is dollar signs" to "All I see is Palestine." Haartez later issued a retraction of the lyric change.
Image via Getty