At the launch party for Chris Brown's new impenetrably titled website "Breezy's Qubeey" (didn't google it, not going to, yell at me if you want), Brown and Rihanna snuggled upon multiple couches, spoke with their heads "close together," and sometimes even let each other sip from their alcoholic drinks—which, according to the American Association of Tabloid Body Language Experts' Desk Reference, p. 372, constitute the three main symptoms of SEXY INTERCOURSE. Quick! Light the beacons of Gondor!!!
"To the world, I feel like there's no closure," [Rihanna] told the November issue of Vogue of her tumultuous relationship with Brown. "There's some obsession that's continued even throughout when we weren't friends or couldn't be friends at all. Hated each other.

"The world hasn't let go. They haven't seen any progress in our friendship, because they don't see anything, really, besides the song."
Yokey dokey. [NYDN]
---
Louis C.K. is going to host Saturday Night Live on November 3rd! This is exciting! I am excited about this! I am excited about this. I don't have anything else to say except that I am excited about this. [NYTimes]
---
G/O Media may get a commission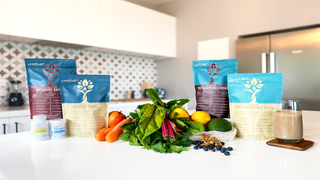 Oh dear. Tila Tequila appears to have gone fairly severely kookaburra, is very upset about the Illuminati, and possibly doesn't believe the moon exists. Here's a selection from the 3000-word all-caps rant she posted on her website yesterday:
BUT GUESS WHAT? DO YOU KNOW WHO I SAW WHEN I DIED 7 TIMES???? MIND YOU I GREW UP BUDDHIST BUT I NEVER GOT INTO RELIGION MUCH, BUT IM JUST GOING TO SAY IT ANYWAY, ON THE 7TH NEAR DEATH I ACTUALLY SAW THE MAN. YEP. SOMEONE I NEVER KNEW ABOUT. SOMEONE I WAS NOT FAMILIAR WITH. SO I COULDN'T BELIEVE IN HIM BECAUSE I DIDN'T KNOW THE STORY BEHIND HIM!

...SHALL I TELL THEM THAT THE SO CALLED "MOON" IS ACTUALLY WHERE SOME OF YOU STILL RESIDE TO WATCH OVER US, AND THE MOON IS ACTUALLY YOUR BASE. OH LET ME NOT GO INTO HOW YOU TOTALLY F*CKED THE TRUE HISTORY OF THE NATIVE AFRICAN AMERICAN PEOPLE!!!!!! THEY WERE ACTUALLY ONCE VERY ADVANCED AND LOVING BEINGS UNTIL YOU CAME HERE AND FUCKED THEM ALL UP JUST LIKE YOU'RE DOING TO US NOW.
:-| Does Tila have anyone in her life besides drunk Juggalos who could give her some help right now? Seriously, she's had a rough couple of years, and that level of paranoia doesn't bode well. Best of luck, Tila. [WarmingGlow]
---
How is Heidi Klum going to celebrate her first holiday season sans-Seal?
"We're going to stay here possibly," the 39-year-old Project Runway host told reporters Saturday at the Children's Hospital of Los Angeles gala. "We're going to get a big Christmas tree and we might go to Disneyland. We go all over the place."

"My children are everything for me," Klum explained Saturday. "I've always wanted to have a big family. And I'm fortunate enough to have four."
That reminds me, IS IT TOO EARLY TO GET A CHRISTMAS TREE? Fuck, I love a good Christmas tree. [Us]
---