Pretty much every time he opens his mouth, Rick Santorum manages to commit some kind of flagrant foul, but yesterday he really delivered a doozy. This time it was on the matter of ladies in combat, and Santorum was quick to praise the women of the military, saying he "wants to create every opportunity for women to be able to serve this country." He should have stopped right there, because after that he stepped into a big old pile of horse shit.
CNN's John King asked him how he felt about the fact that the military is easing some of restrictions on women in order to allow them to serve in support roles at the frontline, and RSantz gave an answer that sounded strikingly backwards, even for a Republican:
I do have concerns about women in frontline combat. I think that could be a very compromising situation, where people naturally may do things that may not be in the interest of the mission because of other types of emotions that are involved. And I think that's probably—you know, it already happens, of course, with the camaraderie of men in combat. But I think it would be even more unique if women were in combat, and I think that's probably not in the best interest of men, women, or the mission.
Well, now, that's interesting. Can you be more specific about exactly which of the well-known lady emotions will be compromising the mission? Is it the lusty kind of emotion that leads us to give out BJs in the backseats of tanks when we're supposed to be shooting people? Or is it our 'fraidy cat emotions that cause us to start crying when things go boom? Or worst of all, is it those "time of the month" emotions which make us so bitchy that we refuse to take orders from our commanding officer? Or maybe it is some witches' brew combination of all three? Or, even more terrifying, maybe it's the men that are the problem. Will they be so concerned with being chivalrous that they'll do something dumb, like try to be a gentleman and hold the helicopter door open for us? There are just so many feelings.
But here's the thing, Rickles. Women are already on the frontlines in supporting roles—as tank mechanics and medics and all sorts of other important jobs. (The military's latest move was actually more of a policy catch-up.) So if you were really that keen on protecting us from ourselves, you're way too late.
We've actually been doing a pretty great job, too. We haven't cried all over the tanks and rusted them, and there's zero evidence that we've been too busy seducing men to assist wounded soldiers. Perhaps this would also be a good time to remind you that more than 140 women have been killed while serving in Iraq and Afghanistan. You'll have to run that through your own special logic machine, but here in reality, where most of us live, it seems like if women are brave enough to die for our country, then we should be good enough to fight for it.
G/O Media may get a commission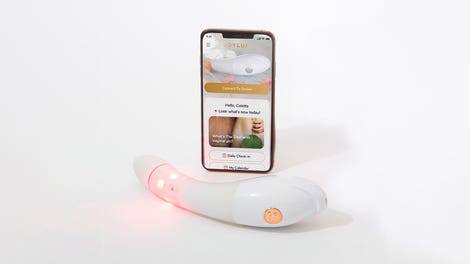 $50 Off
Joylux vFit Gold Device
Santorum: 'Concerns' about 'emotions involved' for women in frontline combat [Politico]