Depending on who you ask, former President Richard Nixon's legacy was either one of a paranoid megalomaniac or visionary of foreign policy realpolitik. Now, add another set of conflicting descriptors to the Tricky Dick's legacy — impassioned, inflamed penner of love notes.
Before he was illegally wiretapping the offices of his political enemies, the 37th President was wooing his future wife Patricia Ryan with letters so intimate and occasionally overwrought that they feel a little indecent to read, like The Notebook if it starred Will Ferrell playing Ron Burgundy instead of Ryan Gosling playing what every woman thinks Ryan Gosling is in everyday life. One says,
Every day and every night I want to see you and be with you. Yet I have no feeling of selfish ownership or jealousy. Let's go for a long ride Sunday; let's go to the mountains weekends; let's read books in front of fires; most of all, let's really grow together and find the happiness we know is ours.
A non-jealous guy who wants to read books in front of fires during long mountain getaways? I know plenty of women who would want to date the shit out of that.
According to the Associated Press, the letters are part of an exhibit at the Richard Nixon Presidential Library in Yorba Linda, California in celebration of the late Mrs. Nixon's 100th birthday. Six letters will be showcased, but dozens were exchanged between them during their two-year courtship. Here's another doozy—
Somehow on Tuesday there was something electric in the usually almost stifling air in Whittier. And now I know. An Irish gypsy who radiates all that is happy and beautiful was there. She left behind her a note addressed to a struggling barrister who looks from a window and dreams. And in that note he found sunshine and flowers, and a great spirit which only great ladies can inspire. Someday let me see you again? In September? Maybe?
G/O Media may get a commission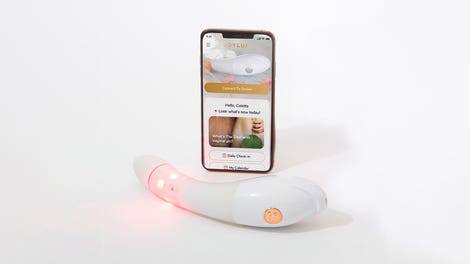 $50 Off
Joylux vFit Gold Device
Pat Ryan wasn't as enthusiastic in her responses as Nixon was in his overtures, writing in one short note, "In case I don't see you before why don't you come early Wednesday (6) - and I'll see if I can burn a hamburger for you."
The two were married in 1940 and remained married until her death three days after the couple's 53rd wedding anniversary. Richard died the following year.
It's moments like this when you realize what a poor modern substitute sexting is.