After Jennifer Aniston's last breakup when then-husband hooked up with one of the hottest women in the world and proceeded to have insta-family, this split with Vince Vaughn is child's play for the actress. But we all know that even an asshole who was around for a weekend can cause a disproportionate amount of heartache, especially in this holiday season.
So we've come up with a few items that will make Jen, or any single gal, a little happier in this hellish ho, ho, ho season.

It looks like a fancy cigar case, purrs like a kitten and works like a charm. It may be pricey, but a Jimmyjane vibrator makes every night a special night http://www.jimmyjane.com/shop/index.php…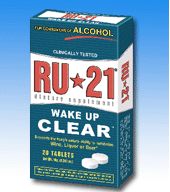 For the morning after those nights you'd rather forget, keep a stockpile of this hangover helper on hand http://www.ru21.com.

Invest in a good cashmere scarf—the bigger the better. Depression can cause you to catch a chill and a huge, deliciously soft scarf will keep you cozy http://www.bluefly.com

And if things are really bad, consider a living present for yourself. They're much more loyal and less work than a BF.
http://www.hsus.org/