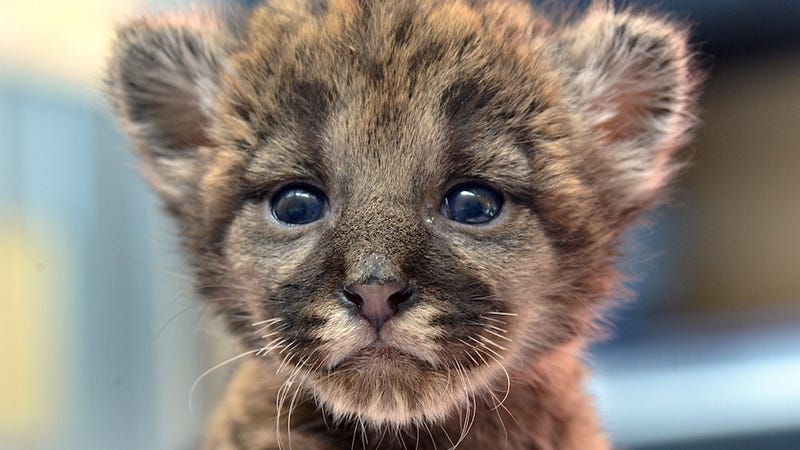 Researchers recently stumbled upon a Florida panther kitten abandoned in a wildlife refuge, unresponsive, cold and dangerously close to death. But after round-the-clock care, he's much improved and also the absolute cutest.
The AP reports that he was found in January at the Florida Panther National Wildlife Refuge—a week old and weighing just a pound. Vets fixed him up and he's currently cooling his heels at the Lowry Park Zoo. Eventually, he'll be released into a fenced wildlife park, since unfortunately he was abandoned too early to learn the skills necessary for the wild. Even that's a victory, since according to the National Park Service, there are as few as 100 Florida panthers still living in the wild in the southern part of the state.
Watch as researchers rescue the little guy, then see him quickly grow into a yowling, purring beast:
Photo via AP Images.