According to a report from Sen. Kirsten Gillibrand (D-N.Y.) set to be released Monday, sexual assault and a "troubling command culture" remains a serious problem in the military. The report examined the 329 sexual assault cases that occurred on military bases in the United States in 2014, and found that victims who report their attacks are vulnerable to retaliation.
"The case files suggest a continued large-scale systemic failure and an ingrained culture that protects the accused and ostracizes the survivor at the expense of the public and our service members' safety," reads the report.
In her research, Gillibrand and her team specifically asked for information about investigations into retaliations against those who came forward about their assaults. Of the 329 cases studied, there was not a single investigation, despite the demonstrated prevalence of retaliation.
"We have seen scant to no evidence that retaliation cases are being pursued anywhere in the services," she said.
A report from Human Rights Watch released last week found that the Pentagon had wrongfully discharged thousands of sexual assault victims, which resulted in them losing both their careers and benefits they may have gained. According to ABC News, the report found that the military used mental health to justify these removals, including labeling victims as having "Personality Disorder."
From the report:
"Veterans are required to show their discharge papers at virtually every juncture: when seeking employment, applying to school, trying to get health care at the VA, applying for a home loan or housing assistance, even for getting a veteran license plate or a discount at a gym...Because the vast majority of veterans are discharged honorably (over 85 percent), a less than honorable discharge is deeply stigmatizing and may result in discrimination, as the services themselves warn departing service members."
G/O Media may get a commission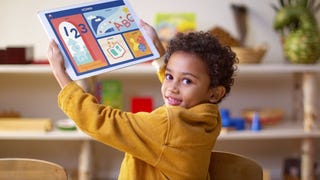 30-Day Free Trial
Homer Learn & Grow Program
The Pentagon, for their part, said that the HRW report was based on outdated, incorrect information.
Gillibrand's project was released in response to a Defense Department report released earlier this month which she argued downplayed the number of victims who faced retaliation, according to Military.com.
"The status quo is not working, and frankly, I am deeply disturbed by the tactics the DoD is undertaking to pull the wool over Congress' eyes," she said. "Congress and this Administration must step up and bring accountability where the Department of Defense has repeatedly failed."
---
Image of Sen. Kirsten Gillibrand via Getty.