Citing Russian interference in the election, civil rights hero and Congressional Black Caucus member Rep. John Lewis told NBC News' Chuck Todd that he doesn't see Donald Trump as a "legitimate president," and will not be attending the inauguration.
"I think the Russians participated in helping this man get elected. And they helped destroy the candidacy of Hillary Clinton," Rep. Lewis told Todd. The inauguration would be the first one he'd miss "since I've been in Congress."
"You cannot be at home with something that you feel that is wrong," he added.
"That's going to send a big message to a lot of people in this country, that you don't believe he's a legitimate president," Todd replied.
"I think there was a conspiracy on the part of Russians and others to help him get elected," Rep. Lewis said. "That's not right, that's not fair, that's not the open democratic process."
Recently, Lewis testified against Sen. Jeff Sessions in his confirmation hearing for Attorney General, where he invoked a "return to the dark past, where the power of law was used to deny the freedoms protected by the constitution."
G/O Media may get a commission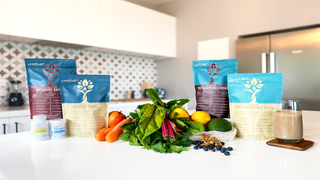 By delegitimizing Trump's presidency, Rep. Lewis likely knows he is putting himself in a very scary and unpredictable line of fire. Few people understand the risks of speaking truth to power—and the necessity—as well as John Lewis, who was arrested around 40 times in pursuit of civil rights in the '60s and was brutally beaten by state troopers in Selma.
Rep. Barbara Lee (D-CA), Rep. Katherine Clark (D-MA), Rep. Jared Huffman (D-CA) and Rep. Luis Gutiérrez (D-IL) will also be skipping the inauguration.
"On January 20th, I will not be celebrating or honoring an incoming president who rode racism, sexism, xenophobia and bigotry to the White House," Rep. Lee said in a statement on Thursday. "The American people will never forget that when a foreign government violated our democracy, Donald Trump chose the interests of another nation over our own."