There were so many amazing things about Nora Ephron—she was a gifted writer, a talented filmmaker, a funny feminist, and by all accounts a wonderful friend. We're going to miss all of her wry insights, but as Nora herself taught us, the best way to make yourself feel better when you're down is by watching a classic romantic comedy. Lucky for us, she produced a few of those, along with many others that are worthy of a revisit. So fire up Netflix or your movie watching device of choice, grab some Kleenex, and maybe a bottle of wine, and let's watch five of Ephron's classics.
Silkwood
Based on the true story of a woman who attempts to blow the whistle on the plutonium plant she worked for, this was the first screenplay Ephron wrote in collaboration with her friend Alice Arlen. This was also the beginning of a long and fruitful collaboration with Meryl Streep—but don't forget about Cher, who makes a pretty big impression in this one too. (This isn't on Netflix Instant, but you can find it elsewhere online.)
---
Heartburn

Adapted from the best-selling novel that chronicled the dissolution of her marriage to Carl Bernstein, Heartburn is a bit darker than the romantic comedies that later made her super famous, but with Meryl Streep, Jack Nicholson, and a host of other heavy hitters, it's well worth watching.
G/O Media may get a commission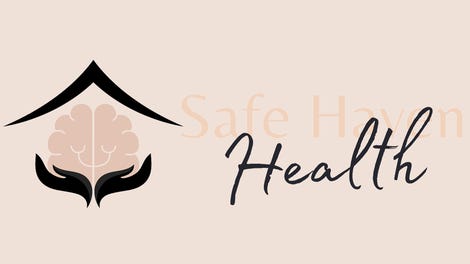 Addiction counseling
Safe Haven Health
---
When Harry Met Sally...

There's a pretty good chance that you already have this entire movie memorized—and that you've jokingly imitated an orgasm in a restaurant in tribute to this movie's most famous scene—but none of that should stop you from watching it again and then again and again. (Not on Netflix Instant, but try iTunes.)
---
Sleepless in Seattle

A widowed dad, a matchmaking son, a wide-eyed Meg Ryan, fate, crossed wires, the Empire State Building—you are powerless to resist the romance so don't even try!
---
You've Got Mail

This was the last entry in her "two people who don't realize they should be together until it's almost too late" phase, and it brought us more of Tom Hanks' and Meg Ryan's unbeatable chemistry. It's also a reminder that we used to use AOL to communicate, and we used to read actual, printed books. Falling in love to the sounds of a dial-up modem was never so sweet. (Not on Netflix either but is on iTunes.)
---
Julie & Julia

This was the last movie that Ephron made, and it's a nice bookend to her early days with Meryl Streep. Plus, if this movie marathon has not brought you any comfort, this will inspire you to go drown your sorrows in a bunch of delicious French food. (No to Netflix! Yes to iTunes.)