Grace Coddington, Vogue's newly-beloved creative director, is regarded as one of fashion's straightest shooters. So what does this voice of relative reason have to say about the skinny-model question?
Coddington, a former model, spoke to New York Magazine last night, saying,
It is a big problem. I remember when I was young, they told me that if I didn't lose weight I'd be out of the show, so I spent a week living off of coffee. But I'm a very levelheaded person. These problems nowadays are with kids much, much younger than that, and that's most of the problem - when they're very young and vulnerable.
While making the point that models "have to be a little thinner than you and I because you always photograph a little fatter," she conceded that "you don't have to go to the extremes they go to. And because they're kids, they take it too far, and they can't regulate their lives, and next thing you know they're anorexic, and it is tragic." But...was she talking about the same Vogue we are? The same Anna? Quoth she,
I don't know what the answer is, except to keep on it, which we're all trying to do. Anna's trying to do it. Personally we're not allowed, at Vogue, to work with girls who are very thin, but you never know, because you could book them and think they're a certain size, and they turn up on the shoot and suddenly they've spun into this anorexic situation. And you're on the spot and you have to get the job done and you have one day to do it, and what do you do? But you try to be responsible, as Anna is.
G/O Media may get a commission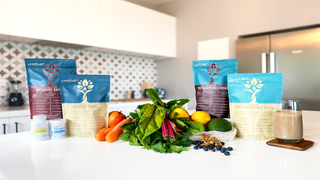 Well, look, the woman works at Vogue, and in a seriously senior capacity. She's been there, partially-presiding, through the lean times - in every sense. Don't expect miracles here, even if her words feel a tad less lip-servicey than most. In The September Issue, Coddington came across as relatively down-to-earth, an eater of seemingly normal meals, and stupendously talented - not to mention refreshingly eccentric in her Elizabethan presentation. But the fun-house mirrors of that world go both ways, and at the end of the day, Fashion, as Robin Givhan pointed out, is a different world, and one that's not changing. Coddington does put her finger on one of the crucial points: the increasing youth of the models. We'd have thought, as creative director of Vogue, she might have a little influence on these things but, as she says in what may in fact be a back-handed way, "Usually Anna has all the ideas. I just interpret them and change them."

Grace Coddington Is Worried About How Young And Thin Models Are [New York]