Last night's finale seemed anticlimactic (despite Michael Lohan's cameo). However, you've gotta love a story that starts with, "Here's the deal: I was inside Bow Wow's mom boutique…" and ends with fisticuffs over "Tardy for the Party."
So what did you guys think of the season finale?



Hay-did it!


That fight that NeNe and Kim are talking about took place in August and resulted in this 911 call, in which Kim says that they were filming at the time. Where's that footage? Instead, we had to watch people talk about it on a couch, which was considerably less dramatic, and felt like a bit of a letdown. Although NeNe did seem to try her hardest to deliver dramz to try and juice up the final episode. But it kinda just made her look illogical, but not in a fun way.



G/O Media may get a commission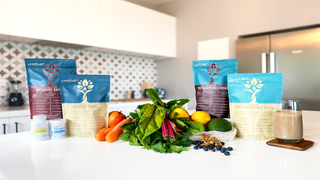 In the recap of the season, we were treated to a flash of Michael Lohan.



Speaking of flashes…in case you were wondering where Kim stands on them…






The reunion episode was taped on October 19, and will air on the 29th. In this preview clip from Bravo, Kim talks about how Big Poppa plays a big part in her children's lives. She said that she has no relationship with his children, but they are "aware." She thinks there are "bigger things to worry about" than whether or not it's fair to his children, because they are "grown." (Even though they were featured on MTV's Teen Cribs this year.)



Kim's former publicist, Jonathan Jaxson, sent an email out, linking to some behind-the-scenes gossip about the reunion show taping, which he also attended. The link—and his entire site—has since been taken down, but his Twitter was not. He claims that the entire show was boring, but intentionally so, and that for eight hours, producers and host Andy Cohen tried to instigate some drama, but the ladies refused to give them good TV. (Supposedly, they were pissed off about the news that the show will be going into syndication, and that they won't receive any sort of added compensation.)



However, Jonathan did say that Kim drank an entire bottle of wine before taping even began, and that the show will also feature Kim performing "Tardy for the Party."


We're not sure how accurate his claims are, but it does seem like if this is the only juicy stuff Bravo can provide to lure us into watching, then it must be a dud.