We're positive that you'll enjoy today's best comments.
• Best Comment Of The Day in response to College Dorms Should Just Take Gender Out Of The Equation: "I think it is more important to keep the English Majors evenly distributed for better access to drugs and alcohol. "
• Best Comment Of The Day in response to Lindsay Gets Stopped By Cops On Late Night Drive: "So Gaga wears metal corsets at the airport, snorts cocaine occasionally, wears stilts and giant heels while performing, but is afraid of her cell phone?"
• Best Comment Of The Day in response to Parents Introduce A New Kind Of Sex Party:
I didn't want to find out I was pregnant next to a toilet, for goodness sake, so I peed on a stick, sealed it in an envelope, had a friend take it to the Mormon Tabernacle Choir, invited 200 of my nearest and dearest to climb to the top of Mt. Rainier with me, and waited for the Choir's voices to fill the heavens with the message that it was positive or negative. Sadly, it was negative. Wonder what I'll do next month.


Reminder: Rather than emailing us your daily comment nominations, we'd like you to submit them in the tips box at the top of the page. So send us your nominations via that box — complete with the outstanding comment's URL — and tag your nomination #cotd. (Replying to a comment with "#cotd" does not work.) From here on out, we'll mine through the brilliance via the Comment of the Day tag page.
EXCITING NEW FEATURE: We've set up a #trollpatrol page where you can report comments that you feel the editors/mods should be aware of. Try not to respond to/approve/promote trollish comments in the threads — instead, just post the comment on the #trollpatrol page, the same way you'd post a comment on #groupthink or on the #cotd page, and the editors/mods will take care of it.
For meetups, use the meetup tag page!
G/O Media may get a commission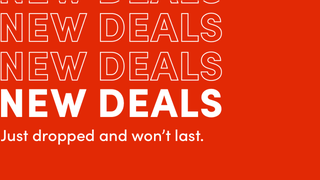 Up to 70% off
Wayfair - Cyber Week Deals
Oh! My God! I Miss You" />