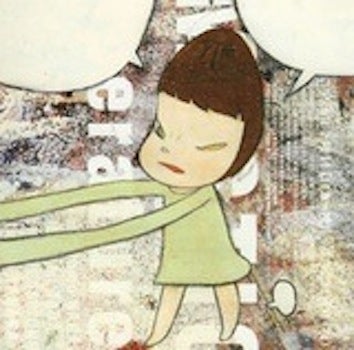 Today's best comments are here!
• Best Comment Of The Day in response to Trendcasting: Pie Will Be Big In 2011:
Curiously, the trending report was illustrated with a bar graph.
• Best Comment Of The Day in response to Navy Officer Creates Dopey Homophobic Jerk Off Video:
Owen Honors? Owen Apologies, I would say.
• Best Comment Of The Day in response to 100,000 Dead Fish In Arkansas Raise Fear Of Biblical Plague:
How long before it starts raining men? Hallelujah!
• Best Comment Of The Day in response to Teen Riot Closes Wisconsin Mall:
Mauled Mall mulls malevolent mauraders mayhem. May merit more monitoring.
• Best Comment Of The Day in response to Lindsay Lohan's Post-Rehab Comeback Plan Involves Butterflies:
I can just picture the press release that begs the paparazzi not to follow Lindsay upon release: "Please don't follow our daughter, Lindsay Lohan, star of Mean Girls and other hits, as she is released from the Betty Ford Center on January 3 at 4:00 p.m. from its south entrance. Definitely do not follow us to the sushi place down the street, where we'll celebrate with an early dinner at the table closest to the window. And as we proceed from there to Lindsay's new home at 123 Main Street at approximately 5:30 p.m., we'd appreciate it if you not follow us there or hide in the strategically placed hedges out front as Lindsay retires for the night."


Reminder: Rather than emailing us your daily comment nominations, we'd like you to submit them in the tips box at the top of the page. So send us your nominations via that box — complete with the outstanding comment's URL — and tag your nomination #cotd. (Replying to a comment with "#cotd" does not work.) From here on out, we'll mine through the brilliance via the Comment of the Day tag page.
Use #trollpatrol to report comments that you feel the editors/mods should be aware of. Try not to respond to/approve/promote trollish comments in the threads — instead, just post the comment on the #trollpatrol page, the same way you'd post a comment on #groupthink or on the #cotd page, and the editors/mods will take care of it.
For meetups, use the meetup tag page!
Oh! My God! I Miss You" />