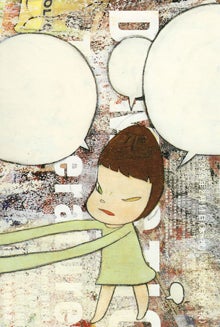 • Best Comment Of The Day in response to Banned Book Groups Target "Gay" Themes:
The people who think librarians are pushing porn need to quit watching so many late night Cinemax movies.
• Best Comment Of The Day in response to Helena Bonham Carter's Elbow Stabs Freida Pinto Through The Chest:
Stabbed through the heart
And an intern's to blame.
Honey, you give photoshop a bad name.


Reminder: Rather than emailing us your daily comment nominations, we'd like you to submit them to the Comment of the Day tag page. So send us your nominations — complete with the outstanding comment's URL — and tag your nomination #cotd. (Replying to a comment with "#cotd" does not work.)
Use #trollpatrol to report comments that you feel the editors/mods should be aware of. Try not to respond to/approve/promote trollish comments in the threads — instead, just post the comment on the #trollpatrol page, the same way you'd post a comment on #groupthink or on the #cotd page, and the editors/mods will take care of it.
For meetups, use the meetup tag page!
Image via Oh! My God! I Miss You