Today's best comments all deserve a rose.
• Best Comment Of The Day in response to Kate Middleton Gets Her Own Nail Polish, Quits Job To Be Full-Time Pretty Princess:
Given the transformation her life is about to take, I rather think a more appropriate name for the new hue would go something like, "No More Lifey, Wifey."
• Best Comment Of The Day in response to Writer Suggests She Had A Lesbian Fling With Rihanna:
Whereas if I was writing a tell-all book about my hookup with Rihanna, it would be titled Oh Thank You Jesus. Or possibly just Woo!!!!
G/O Media may get a commission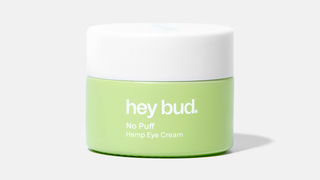 15% off
Hey Bud - No Puff Hemp Eye Cream
• Best Comment Of The Day in response to Want To Work In Antarctica? Take The Mandatory Pregnancy Test First:
Well, I didn't bother to read the article or any of the details, but it's good to see at least one country is finally taking action against anchor babies.
• Best Comment Of The Day in response to This Is The Face Of A Bachelor Reject:
This show is my crack. I hate it, and I love it. I do not watch it ironically; I totally admit that it entertains me and drives me bonkers all at the same time.

I think I am holding out for that one moment in which the couple has an actual conversation about shit they like besides "relationships" and "being on a journey."

Chantal: Who is your favorite author?

Brad: Ayn Rand. Who is yours?

Chantal: Nicholas Sparks, duh. Who did you vote for in the last election?

Brad: Ron Paul.

Chantal: I stopped voting when they moved my polling place too far from the nail salon. What is your favorite movie?

Brad: Brian's Song.

Chantal: I love Goonies and The Blind Side. Football! Can you handle a girl into sports? Ha!

Brad: What do you do in your spare time?

Chantal: I practice applying lip liner. What about you?

Brad: I do the bench press. Have you seen my pecs?


Reminder: Rather than emailing us your daily comment nominations, we'd like you to submit them in the tips box at the top of the page. So send us your nominations via that box — complete with the outstanding comment's URL — and tag your nomination #cotd. (Replying to a comment with "#cotd" does not work.) From here on out, we'll mine through the brilliance via the Comment of the Day tag page.
Use #trollpatrol to report comments that you feel the editors/mods should be aware of. Try not to respond to/approve/promote trollish comments in the threads — instead, just post the comment on the #trollpatrol page, the same way you'd post a comment on #groupthink or on the #cotd page, and the editors/mods will take care of it.
For meetups, use the meetup tag page!
Oh! My God! I Miss You" />