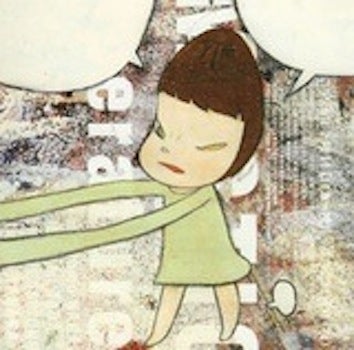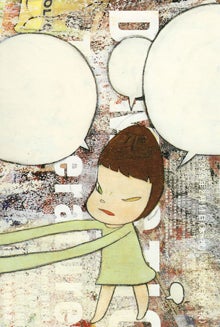 We take these witticisms to be today's best comments.
• Best Comment Of The Day in response to We Get It, You Hate Your Kids:
As long as you don't murder them or turn them into psychos, I genuinely don't care about how you feel about your kids.
• Best Comment Of The Day in response to Craigslist Poster Explains Her Quest For Platonic Love:
You know, we're so quick to tell people how to fix their problems nowadays.

Mental illness? Take a pill, get some therapy. Bad childhood? Work through it, find peace. No one likes you? Lose weight, get a hobby, learn how to flirt.

We spend so much time trying to make everyone "normal" now - which is noble in certain ways, giving people on the fringes of society a chance at a mainstream life.

But in another way, we've become so damn judgmental.

I applaud this woman for living outside the status quo. We should all be so brave.
• Best Comment Of The Day in response to Elizabeth Edwards Cut John Out Of Her Will:
"And none for Gretchen Weiners, bye."
• Best Comment Of The Day in response to Nicole Kidman Tells Jennifer Aniston She Prayed For A Man:
New York's hottest club is Arquette! It's got everything: Washed-up Dewies, worms, bloody noses, former Friends, DRangers (drunk Lone Rangers), wobbly incoherents and dwarfs!
• Best Comment Of The Day in response to Woman Accepts Wedding Proposal For $1 On Groupon:
Is this guy special or something? usually this kind of offers are free. Dana is a sucker if she pays.


Reminder: Rather than emailing us your daily comment nominations, we'd like you to submit them in the tips box at the top of the page. So send us your nominations via that box — complete with the outstanding comment's URL — and tag your nomination #cotd. (Replying to a comment with "#cotd" does not work.) From here on out, we'll mine through the brilliance via the Comment of the Day tag page.
Use #trollpatrol to report comments that you feel the editors/mods should be aware of. Try not to respond to/approve/promote trollish comments in the threads — instead, just post the comment on the #trollpatrol page, the same way you'd post a comment on #groupthink or on the #cotd page, and the editors/mods will take care of it.
For meetups, use the meetup tag page!
Oh! My God! I Miss You" />