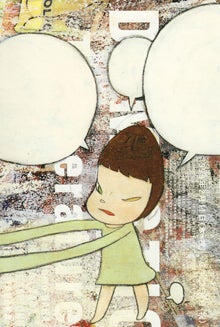 Starting the week off on the right foot, with the awesome and best comments of the day:
Best Comment Of The Day, in response to Pauly D's Jersey Shore Hair Is The New "Rachel": "I hope this craze does catch on, so I can spot a dealbreaker when I see one." • Best Comment Of The Day, in response to Lies, Hollywood Lawyers & The Continuing Case Of Demi's Left Leg: "My lawyers have requested an apology from Ms. Moore for making the movie Striptease." And! "So you accused them of slender, and they came back and accused you of slander?" • Best Comment Of The Day, in response to Bogus: The Phoniest Tabloid Stories Of 2009:
"Angelina adopts Michael Jackson's children!
Jen's baby fever is out of control!

Britney Spears engaged to Robert Pattinson, who is an actual emo vampire!
Stalk me, baby, one more time!

President Obama caught in torrid embrace with Brad Pitt!
We hear they're converting to Scientology, because why the fuck not?

Tom Cruise and Katie Holmes are a normal couple! No, really. Seriously. REALLY."
Reminder: Best and Worst comment nominations (please email the comment and the timestamp link to the left of the comment) should be sent to Hortense at commenters@jezebel.com.



Meetups? Use the meetup tag page!


Oh! My God! I Miss You" />