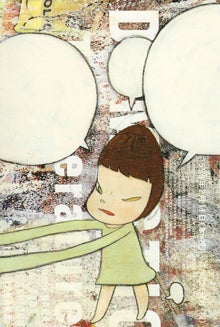 Just another Manic Monday:
Best Comment Of The Day, in response to Rich Kids Make Money Acting Like Rich Kids On TV: "So the real secret of success in our modern times is obvioulsy knowing how to stare blankly during conversations, have fraggle-like extensions and fake boobs, and stir up boring, contrived personal crises all the while holding down a fake, "glamourous" job and I too can have a very comfortable standard of living. Well, where do I sign up?" • Best Comment Of The Day, in response to Cheney's Daughter Still Protecting Our God-Given Right To Torture: "Inviting Michelle Malkin to a 'smart girl summit' is sort of like inviting Stephen Hawking to a track meet."
Reminder: Best and Worst comment nominations (please use the timestamp link to the left of the comment) should be sent to Hortense at commenters@jezebel.com.



Meetups? Post below!


Oh! My God! I Miss You" />