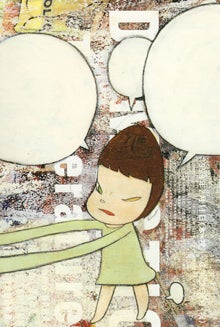 Your comments of the day…
Best Comment Of The Day, in response to Gay Kids Coming Out Younger, But Parents Ask "How Do You Know?": "I guess I just assumed everyone found out the same way. You know, on the first day of 6th grade where they gather everyone in the common room and one by one you get your assigned sexuality by the Sorting Hat. Sure, it's a bit nerve wracking hoping you don't get assigned as a Huffenfurrie, but you can live in certainty. I don't understand the confusion." • Best Comment Of The Day, in response to Obesity May Or May Not Become Leading Cause Of Cancer In Women: "You left out a paragraph: The study focused on cankle tumors and upper arm flabinomas. 'Ass cancer is also a serious risk,' one doctor involved in the study said. 'Big, fat, lumpy ass cancer.'"
Reminder: Best and Worst comment nominations (please use the timestamp link to the left of the comment) should be sent to Hortense at commenters@jezebel.com.


Interested in a Jezebel meetup? Let people know, in the comments below!

Oh! My God! I Miss You" />