Completely EPIC.
Best Comment Of The Day, in response to Recession Solution: Sell Your Kids: ""It's NOT FAIR," Bobby shrieked at the reporters clustered around his home. "DO YOU HEAR ME? IT'S NOT FAAAAAAAIR."
"It might not be fair," Smith family CEO Dave Smith said in response to the allegations. "But that's the economy, and to keep the Smith family in the black, we needed to make changes."
It was found that the Smith family's firing practices were largely consonant with those of corporate America. Little Bobby, earning approximately 20% more than his sister Maggie, despite the fact that both were expected to perform the same chores, was let go, while his lower-paid sister survived the drastic round of cuts which saw fully 25% of the Smith family staff slashed.
Bobby's parents have permitted him to stay there for a month following his termination, allowing him time to secure new employment as someone else's son and brother." • Best Comment of The Day, in response to Kelly Clarkson Slimmed Down On Self Via Photoshop: "Cosmo: your friend who says "oh my god i'm so fat!!!", has a crush on the lead singer from 3OH3, borrows your sunglasses and loses them, and makes you wear a lavender strapless satin bridesmaid dress that you will NEVER WEAR AGAIN.
G/O Media may get a commission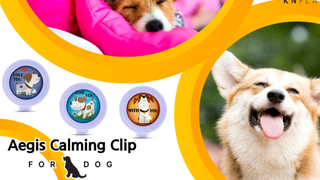 20% off
Aegis Calming Clip for Dogs
Self: your friend who takes you to lunch and gently tells you that although you look fabulous! she's worried about your health, thinks it's wonderful that you're putting yourself out there but is past that stage of her life, and won't come to your mad men premiere party because she doesn't watch tv.
I ALREADY HAVE AWESOME FRIENDS AND I DON'T NEED EITHER OF YOU BUT WHY DO I KEEP ANSWERING YOUR PHONE CALLS. "
Reminder: Best and Worst comment nominations should be sent to Hortense at commenters@jezebel.com.



Got Meetups???


Oh! My God! I Miss You" />