To mark the announcement of The Rachel Zoe Project's second season debut date, Zoe shared her 34 summer "must-haves" with Entertainment Weekly. Unfortunately, her little list left off most of the pricing information. We sought to rectify that oversight!
Not content with merely inflicting her tiny woman, huge dress fashion sense on all of us via her own reality show, red carpet bons mots, and the public appearances of her celebrity clients, such as Anne Hathaway, Kate Hudson, and Jennifer Garner, Hollywood's famous/notorious stylist set her itchy pulling fingers to shaping an ideal summer wardrobe for the stylish American woman. Maybe this is the kind of thing we can expect from her own — allegedly affordable — future clothing line. And gosh, what a lot of stuff there is!
1. Blazer and t-shirt: Phillip Lim, jeans: Bird by Juicy Couture.
The 3.1 Phillip Lim tuxedo jacket is from the unreleased Fall 2009 collection, so it's not priced yet. A very similar jacket by Lim from Spring 2009 retailed for $630. The Bird by Juicy Couture jeans, also not available in stores until fall, are $248.
2. Metallic jacket: Bally
This Bally leather jacket won't hit stores until this fall, but the brand's leather jackets usually run around 2,000 Euros.
G/O Media may get a commission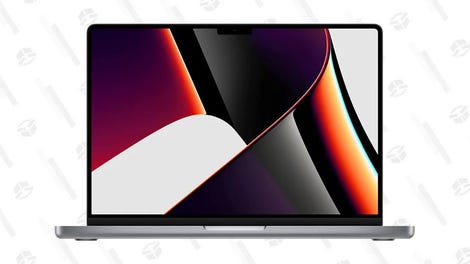 Save $300
2021 14" 1TB MacBook Pro
3. Leather Leggings: Bird by Juicy Couture
Bird is Juicy Couture's new line, and it's being introduced this fall. Its price point will be higher than regular Juicy, but lower than Couture Couture, which the company was recently forced to close. Pricing information for all the pieces isn't yet available, but the collection as a whole tops out at $600. Given the expense of leather, we wager these pants are near the higher end of the scale, so let's estimate the leggings at $500.
4. Dress: Kate Moss for Topshop
This sequined baby costs $270.
5. Gold sequin skirt and coat: Phillip Lim
Phillip Lim sheepskin coat and sequined skirt are both Fall 2009, and haven't been priced yet. Zoe is pushing Lim so hard she's not only promoting sheepskin as a summer staple — she's wearing it herself in EW's photo shoot. Zoe's clients also regularly wear 3.1 Phillip Lim. For example, Kate Hudson, pictured.

6. Black sequin tunic: Gucci
This is another piece from Fall 2009 — the Gucci collection that earned comparisons to Bebe. The fact that she of the prominent clavicle would recommend so much fall clothing for a summer must-have list betrays a touching innocence of the realities of fashion-loving non-celebrity women, for whom shopping options are limited to what's actually in stores. (No phonecall to a designer friend's showroom to pull a special piece for us.) Which begs the question, why have someone of Zoe's limited perspective even bother with a "must-have" list for a mass audience?
7. Wrap dress: Kate Moss for Topshop, $250
Oh, right: so she can plug her friend Kate Moss's overpriced Topshop line, which in this array starts to look almost affordable.
8. Silk tunic: Matthew Williamson for H&M
The multi-colored chiffon tunic Zoe chose to highlight is, like the rest of Williamson's collection for the chain, sold out. But you might find one on eBay for around $100.
9. Gold peep-toe shoes: Christian Louboutin
$795
10. Purse: Chanel/Resurrection Vintage
Resurrection Vintage is a shop Rachel Zoe often pulls from. A helpful woman at the shop informed us that this patent-leather Chanel XL Jumbo bag is $3,500.
11. Essie nail polish, OPI nail polish, Givenchy Phenomen'eyes mascara, Leica C-Lux 3 camera
Nail polish $8, $8.50, Leica camera $599, mascara, $28.
12. Straw tote: H&M, $40, white tunic: H&M, $35
13. Towels: Missoni Home, Bikini: Missoni
Missoni Home towels, Zoe says, are "a great way of mixing fashion and function." The largest bath towel size from Missoni Home costs $134. Missoni Bikinis from Net-A-Porter start at $365.
14. Brown sandals: Dior
$740
15. Hair products: Byron Williams
The three items pictured are $18, $18.50, and $18.
16. Bib necklace: Louis Vuitton
Not yet available to the public, and not yet priced. Says Zoe: "That's going to be on my neck four out of seven days a week for the next few months." Then it will be thrown down the memory hole and replaced with something shinier and more expensive! That's fashion, darlings.
17. Bracelets: Genevieve Jones
Genevieve Jones' snake bracelets cost $1,050 apiece. Zoe included three of them.
18. Lucite jewelry: Alexis Bittar
The pieces included are: a $395 pair of earrings, a $225 ring, a $250 ring, a $125 ring, an $85 bangle, a $225 bangle, and a $425 bangle.
19. Bracelets and ring: Kathy Rose
The ring is $4,900, the bracelets are $3,600 and $4,200.
20. Deco cuff: Chanel
Regular plastic Chanel cuffs sell for around $150, but fancier ones like this can cost $950, which is what we'll estimate this unreleased bauble to fetch.
21. Gold bracelets and necklace: Chanel/Resurrection Vintage
These trinkets are $1,100 (bracelet) and $795 (necklace). The necklace is 20% off.
22. Sunglasses: Tom Ford "Claudio" and "Scarlett" styles
These are $400 each, and Zoe must have three of them.
23. Teal jeans: Matthew Williamson for H&M
This wildly popular collection is already sold out, but keeping a watchful eye on eBay might snag you a pair for $100.
24. Dark jeans: 7 For All Mankind "Ginger" style
Zoe remembered to price these herself, at $155.
25. Clutches: Louis Vuitton
The "African Queen" clutch is $2,580 on Louis Vuitton's website, and it's so "perfect" Zoe needs two of them.
26. Cardigan and jeans: Kate Moss for Topshop
These cost $180 and $100, respectively.
27. Sneakers: Adidas by Stella McCartney, $110
Says the Zoe herself: "I don't own sneakers, but if you're going to do it, add a fashion splash."
28. T-shirts: American Apparel, $19
With six rolled up, that's a total cost of $114.
29. Metallic burgundy shoes: Brian Atwood
Brian Atwood metallic burgundy shoes strappy high heels platform are from the designer's upcoming Fall collection, but a very similar pair of sandals from this summer are $725.
30. Gold and black shoes: Louis Vuitton
These shoes, with their distinctive architectural platform/heel combination, are from Fall 08, and they retailed for around $1,300. Lily Allen wore them once, and the Fug Girls compared the look of the wedge-heel combination to Anne Boleyn's rumored sixth finger. Zoe, who claims to wear the shoes "every day," has them in three colors.
31. Domaine Ott Rosé
This popular summer plonk costs around $30.
32. Fedora: YSL/Resurrection Vintage
Of this hat, Zoe says, "I think it sets the bar for fedoras." Which is probably why it's already sold.
33. Sandals: Vicini
$379.
34. Silver shoes: Guiseppe Zanotti
These strappy platform shoes will set you back a whopping $1,049.
Also pictured above, but not enumerated in the list, are two pieces of Louis Vuitton luggage ($2,950 for the rolling carry-on and $2,330 for the suitcase) one pair of Louis Vuitton shoes from the brand's "Tribal"-themed current collection. Those cost $2,289.
So how much would turning yourself into a Zoebot for summer cost you, not even counting the five designer items we had to list as Price on Application? $49,701
I think I just died.
Rachel Zoe: Our 2009 Tastemaker Shares 34 Of Her Favorite Things