As any former British colonial subject will tell you, involuntarily sharing your homeland and being—sometimes violently—forced to submit to a culture that regards your own as barbaric inspires so many pleasant memories! This must be the reason that a British colonialism-themed restaurant has just opened in Portland, Oregon.
Owner Sally Krantz, a Portland native, tells PDX Eater that "[Saffron Colonial bakery and restaurant] serves a menu of globally inspired dishes from the height of the British Empire." She takes her inspiration from years abroad in Hong Kong, where she presided over a "mini bakery empire." Perhaps we should call her the Queen Victoria of fine cuisine?
"One of the things I find intriguing is colonial food," Krantz tells Willamette Week. "Things that are a mix: old world, old style, whether American or English or even Asian, where the English brought their food and then mixed it."
One might add that in these contexts the English are remembered for bringing other, less innocuous items with them, such as disease, torture devices, and a predilection for raping indigenous women. And as Willamette Week notes, "'Mixed it'...doesn't quite emphasize the fact that the conquered countries didn't have much choice in the matter of mixing their ingredients with English food."
In any case, Saffron Colonial's menu offers what Krantz has described in interviews: everything from a full English breakfast to huevos rancheros to Burmese golden curry. You can even nibble at crumpets as you imagine an Indian sun kissing your shoulders and the gentle breeze of a sweet-smelling palm (administered by a recently-captured native tasked with fanning you for hours on end).
G/O Media may get a commission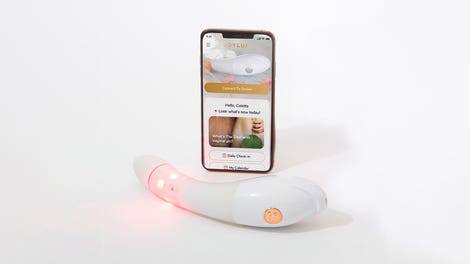 $50 Off
Joylux vFit Gold Device
According to Willamette Week, Saffron Colonial now welcomes patrons, fittingly, in North Williams — "the center of the controversy around Portland's gentrification and the pricing out of black residents." Krantz has emphasized to WW that "she isn't a racist" and is "just trying to make food" — not incite the anger that has thus far befuddled her.
That's probably true. But good intentions do not render "colonial cuisine" a more palatable concept.