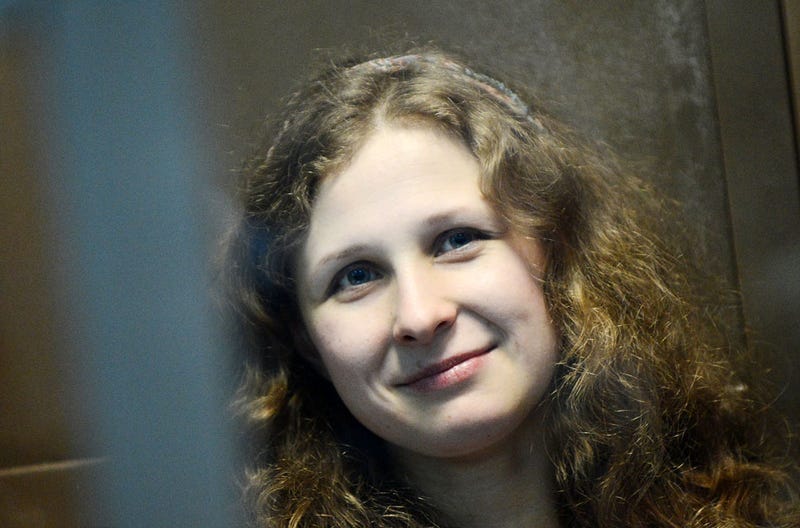 Maria Alyokhina—one of the members of the Russian feminist punk band Pussy Riot sentenced to two years in prison for a performing a 40-second anti-Putin protest—was denied parole again and was not even allowed to attend her hearing.
Alyokhina has already served one year of her sentence, and an additional six months between her arrest and conviction. Of that time, five months were spent in solitary confinement after filing a complaint for being lodged with hardened criminals and convicted murderers who were allegedly encouraged by prison officials to intimidate her. She was hospitalized two months ago after an 11-day hunger strike in response to being barred from attending her first parole hearing.
Two weeks ago a spokesman for the federal penitentiary service assured the Russian Legal Information agency that Alyokhina would definitely be attending her parole hearing this time around, but she was again prohibited.
The 25-year-old mother of a 5-year-old boy is now scheduled to be released in March 2014.
Pussy Riot's Maria Alyokhina refused parole [Guardian]