Lawyers for a 17-year-old boy accused of sexting his 15-year-old girlfriend allege that prosecutors and police for the case took photos of the teen's penis against his will and would like to do it again. They say they've been told that if he does not comply, the boy must plead guilty.
The Washington Post reports that Trey Simms is being charged with possession of child pornography and manufacturing child pornography. According to his lawyer, Jessica Harbeson Foster, his girlfriend sent photos of herself and Simms responded in kind with a video. The girl's mother found out about the video and filed a complaint about it. When Simms was eventually arrested, the police apparently "took photos of the teen's genitals against his will" – something they would like to do yet again:
The case was set for trial on July 1, where Foster said Assistant Commonwealth's Attorney Claiborne Richardson told her that her client must either plead guilty or police would obtain another search warrant "for pictures of his erect penis," for comparison to the evidence from the teen's cell phone. Foster asked how that would be accomplished and was told that "we just take him down to the hospital, give him a shot and then take the pictures that we need."

...

Foster said Detective Abbott told her that after obtaining photos of the teen's erect penis he would "use special software to compare pictures of this penis to this penis. Who does this? It's just crazy."
Last week, Simms's aunt confirmed this account to NBC Washington:
"He said they took him to a room and took pictures of his genitalia," Stacy Bigley said. "I asked if they're allowed to do that, and [Trey] said, 'I tried to refuse,'" which he did, he didn't want to do it. They told him if he did not they would do it by force."

A local magistrate signed off on a new search warrant Thursday, asking for more nude pictures of Trey's genitalia to compare with evidence. The teen said police wanted to force him to become aroused.
G/O Media may get a commission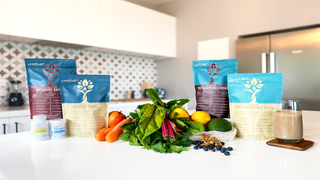 So far, Simms has not had to take the requested photos, but he'll be back in court in the coming weeks. There is probably a better way to handle this than the way it's been approached so far – Foster calls it "child abuse" – but what do I know, I'm not a lawyer.
Image via Luminic/Shutterstock