The Project Runway All-Star Challenge did not include one of the most infamous characters to appear on the show: Kenley Collins. In an interview with The Daily Beast, the arrested-for-cat-hurling designer declares: "Jail inspired me!"
Kenley spent two days in jail. "But the girl next to me was in there for, like, stabbing her man in the head, like 25 times. She was hardcore." Still, Kenley says, being there was a lesson:
"It made me appreciate freedom. As soon as I got out I made a kick-ass line and did a photo shoot with 10 of my pieces. Everyone kept saying I put new meaning in the phrase 'pussy-whipped.'"

"After two days they let me out on my own recognizance," she says. "I mean, listen, nobody got hurt. He really just didn't want me to break up with him, that's all. Looking back I'm like, 'Huh? Did that really happen?'"
As for her Project Runway experience, in which she came off as brash, abrasive and downright bratty, Kenley says: "I just tried to have fun with it… People don't like confident women — I would defend my designs and people would tell me I was rude." Tim Gunn remembers things slightly differently, saying, in an interview with Reuters, that Kenley was the only person who has ever made him lose his temper. He explains: "My patience was simply exhausted and I was just tired of her rudeness ... In the course of 29 years of teaching, you develop a lot of resources to deal with students you'd like to smack."
But Kenley hasn't given up on TV. She's been shooting a new reality series: "It's just me, me, me, and my support team." (That's her PR agent, her assistant and her lawyer.) But, though Kenley plans to show a collection next month at New York's Fashion week, her reality show has yet to be picked up by any network. Was it something she said?
G/O Media may get a commission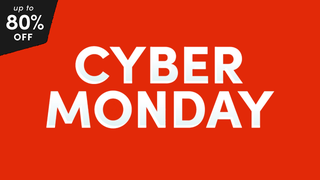 up to 80% off
Wayfair - Cyber Monday
Project Runway's Jailbird Sings [The Daily Beast]
Just a Minute With: Tim Gunn of "Project Runway" [Reuters]
Earlier: Cat Fight
Project Runway: Kenley's "Classy, Expensive" Hideous Hip Hop Jeans
Project Runway: The One Where Everybody Cries
Project Runway: Kenley Sobs, Then Declares: "I Pretty Much Nailed It!"