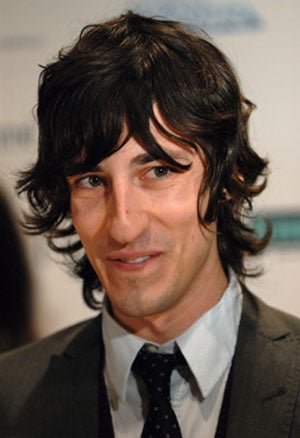 Sorry, but you would have to be batshit insane not to think that Daniel Vosovik was robbed in Project Runway Season 2. (Chloe Dao only won because Nina Garcia wanted a woman to win. Seriously. Did the judges not see the same Dynasty-esque collection Chloe showed that we did?!) Anyway, we had big hopes for Daniel V. After all, it's not like the Project Runway winners have exactly gone on to launch illustrious careers or anything. So we were intrigued to hear that Daniel was putting out his own clothing line. Perhaps, we thought, this was his chance for singular success? Not quite. Daniel's new line, it turns out, is a series of hotel uniforms. (For a chain called "Nylo"). Our thoughts (with images) after the jump.
For the Ladies:


First off, what's with the obvious Prada knock-offs with the knee socks and shoes? (Or, uh, are those just actual Prada socks and shoes?) And though we like the look on the left, well, isn't it a little, well, done. Can you not hear the voice of Tim Gunn sighing, desperately, "Don't bore Nina!" when you look at it? And the look on the right is way too school girl uniform (and not in a fun way).
For the Gents:


Say what you will about Daniel, but unlike this season's contestants, at least he knows how to make a pair of fucking pants. Love the little button detail on the zippy pullover on the left (even if the trousers seem a tad snug), and the suit on the right puts the lady-pants Uncle Nick made for Daniel in the makeover challenge to shame.
NYLO Wear by Daniel Vosovic [Blogging Project Runway]