So this ridiculously expensive Ivy League university of which I'm sure you've heard is offering a class in model memoirs.
The course, being taught next spring by Professor Wendy Belcher, is offered through the Comparative Literature and African-American Studies departments. Its full title is "Model Memoirs: The Life Stories of International Fashion Models." And yes, there will be in-class visits:
Explores the life-writing of American, African, and Asian women in the fashion industry as a launching point for thinking about race, gender, and class. How do ethnicity and femininity intersect? How are authenticity and difference commodified? How do women construct identities through narrative and negotiate their relationships to their bodies, families, and nations? This course will include guest lectures by fashion editors and models; discussions of contemporary television programs, global fashion, and cultural studies; and student self-narratives about their relationships with cultural standards of beauty, whether vexed or not.
How much I would pay to be a fly on the wall the day the class asks Vogue's Candy Pratts Price how she commodifies authenticity and difference.
Far be it from windbag me to suggest that modeling is lacking in meat for young people's intellectual delectation. (Besides, it's my limited experience of these things that the professors behind the fluffiest-sounding courses team the material with theory from from only the most punishing and willfully obtuse of the French deconstructionists. Either that or my Advanced Topics In Popular Culture: "Breakin' II, Electric Boogaloo" course was just totally hard.) But I can't help but notice that Prof. Belcher hasn't yet fleshed out her reading list. It includes a mere three items: Alek Wek's memoir, Alek: From Sudanese Refugee to International Supermodel, Irina Pantaeva's Siberian Dream, and Jillian Shanebrook's Model: Life Behind the Makeup. Clearly this needs some work.
G/O Media may get a commission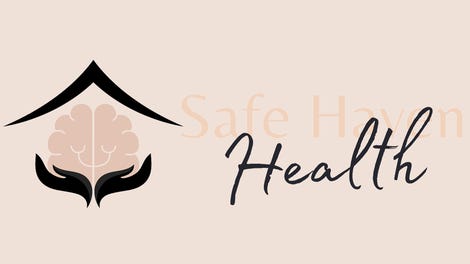 Addiction counseling
Safe Haven Health
Given my (onetime) profession and my (eternal) predilection for reading, I have kind of a Thing for books written by models. Often, they're unintentionally hilarious — even before Naomi Campbell came out and admitted she had writer Caroline Upcher to thank for her novel Swan, did anyone actually believe she'd written it? Others can be strangely affecting: Susan Moncur's They Still Shoot Models My Age is awesomely written, if kind of insane. (Among other things, it taught me that notorious gaping asshole photographer David Bailey called his models "ratface.") Shoot is now out of print, but there's no reason the Comp Lit whippersnappers couldn't scour Amazon for second-hand copies. I'd put Crystal Renn's recently released memoir, Hungry — written with Marjorie Ingall — on the list, too. If Belcher is interested in models as women who are permitted, by virtue of their physical aspect, to move frictionlessly across cultures and classes, you could do worse than to consider the experience of a 14-year-old girl from small-town Mississippi thrust into the Manhattan fashion industry.
I have not read Cheryl Diamond's Model: A Memoir, but other sources have said it accurately portrays the realities of modeling. For something with pep and honesty and humor, assign Elyse Sewell's LiveJournal. And definitely make 'em read Waris Dirie's Desert Flower. If they can handle the genital mutilation.
If it were up to me, I'd have the students read all of the above, and then watch Sara Ziff and Ole Schell's documentary, Picture Me. And Frederick Wiseman's Model.
And then, we'd all eat cupcakes and never look at fashion magazines or catalogs or billboards or JC Penney's fliers the same way again.
Image via British Vogue
Princeton's Next Top Model (Class) [The Ink]
Course Details For Model Memoirs: The Life Stories of International Fashion Models [Princeton Registrar]