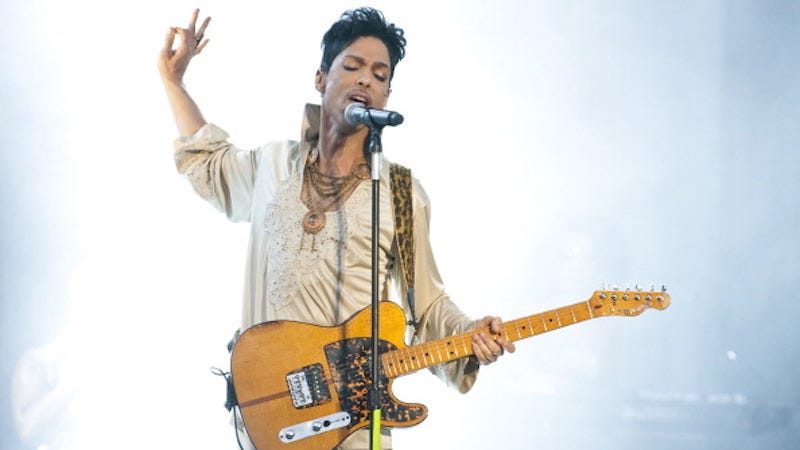 On Saturday, April 23, an intimate group of Prince's family, friends, and fellow musicians gathered to bid him farewell. The iconic musician's remains were cremated at an unspecified time after his body was released to his family on April 22.
According to NBC News, "Prince's family and former bandmates were spotted outside the music legend's Paisley Park estate Saturday evening...On Saturday afternoon, Paisley Park staff dressed in black emerged from the gates of the sprawling complex and handed mourners shiny purple boxes containing CDs, t-shirts, books, and other Prince memorabilia."
Prince's publicist, Yvonne Noel-Schure, told NBC News in a statement that "the 'final storage' of Prince's remains would remain private, but an announcement about a 'musical celebration' is forthcoming."
The fate of Prince's estate currently remains unknown — it has not been determined whether he even had a will. But in a 2014 interview with Rolling Stone, Prince commented to interviewer Brian Hiatt that he was not preoccupied with the fact of his mortality.
"I don't think about gone," he said.
---
Image via Getty.