It has been, like, an entire four days since George Clooney and Amal Alamuddin got married, leaving the populace itching for some EXCLUSIVE WEDDING PICTURES. Here are some, courtesy of People and Hello! Today is a truly blessed day.
Some fun trivia gleaned from the accompanying text: there were around 100 guests from 30 countries, and a lot of them cried. George Clooney has now officially decreed marriage "pretty damn great." Clooney wore an Armani tuxedo with customized cufflinks from Amal that say "George" in Arabic, and Alamuddin wore a custom Oscar de la Renta lace gown described in painstaking detail at Vogue ("She wipes the corner of her espresso-brown eyes as she stands resplendent in her dress" is a sentence that occurs in this article). At the wedding, Amal Alamuddin's mom said in a speech that George Clooney is "simply perfect." EVERYONE WAS VERY HAPPY.
And also everyone got an iPod. This wedding sounds nice. [People, Hello!]
---
In an interview on a French-Canadian talk show, Taylor Swift talked feminism and Emma Watson's U.N. speech, which she says she wish she'd heard when she was 12 ("because I would have understood it and then earlier on in my life I would have proudly claimed that I was a feminist"). She was also asked a question about Miley Cyrus' clothing choices, which is kinda troll-y, and her response is great:
"I think that no other female artist should be able to tell me to wear less clothes and I'm not going to tell any other female artist to wear more clothes. As long as it's their idea, and they're expressing their sexuality or they're expressing their strength or it makes them feel like a woman to perform a certain way or dress a certain way… as long as it's coming from them and they're living their life on their own terms, I cheer them on."
G/O Media may get a commission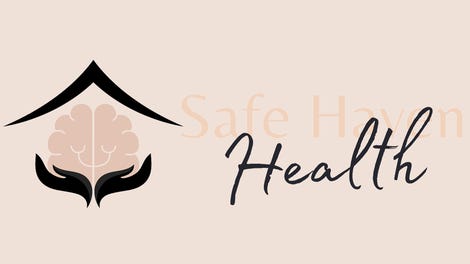 Addiction counseling
Safe Haven Health
Feminist T-Swift 4ever. [Buzzfeed]
---
According to a TMZ report entitled "Amanda Bynes Driving Under the Influence of ADDERALL: Desperate Situation," Amanda Bynes' doctor prescribed her Adderall, which she had taken before her DUI. So: legal. TMZ then goes on to note that a drunk driving is "operating a vehicle while impaired," which has nothing to do with her Adderall prescription. What even is this story. [TMZ]
---